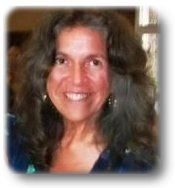 Verona News
by Debbie Lingen
debbie@lingens.com

Previous Verona News Column Issues
Published October 15, 2015
There will be a Fall Fair on Saturday October 17. 40+ local and surrounding area Crafters, Artisans handiwork's and products will be on display. Stop by the Chili Plus Cafe, fresh Funnel cakes and a Bake Sale full of sweet delights. The rental of the vendor tables funds will go towards the community Care Program which assists those in need. Do you want to send a Samaritans Shoebox this year? They have lots for you to pick up and drop back off when its filled. FREE admission, 9 am to 2 pm. Harrowsmith Free Methodist Church Gymnasium, Harrowsmith
Enjoy a great evening with the Rockabilly Riot! playing at BellRock Hall, Saturday, October 17 at 7:30 pm. The Rockabilly Riot! is a new style rockabilly! The band blends the sounds of the early Beatles and Rolling Stones with those of original rockabilly artists from the 50s; artists such as Buddy Holly, Carl Perkins, Johnny Cash, Bill Haley, young Elvis, Louis Prima and Eddie Cochrane. The result is a stunning synthesis that preserves the best of both styles and keeps the audiences hopping. Tickets are $20 per person and are available at the door or at Verona Hardware, Asselstine Hardware, Nicole's Gifts, or Family Farms
The Heritage Quilting Show will be held Saturday, October 17 from 9 am to 3 pm at Trinity United Church. This year, in commemoration of Frontenac County's 150th anniversary, they will be displaying quilts of old and new. Dr. Peter Bell, of Sharbot Lake, will be displaying his collection of antique quilts. Many of the members are also in possession of heritage quilts, which will be on display as well as their creations from the past 2 years. Meet the vendors and their wares. Door prizes and a Quilt draw at 3 pm. Food available for purchase throughout the day. Admission $5. For further info contact Ann at 613-374-2516.
St. Paul's United Church, Hwy 38 Harrowsmith, will host a Roast Beef Supper with home-made pie on Saturday, October 17 from 4:30 pm to 6:30 pm. Adults $15. $6 for children over 6, under 6 eat free. Special family rate (includes parents and their school-aged children) is $35. Take out is available. Please call the church office at 613-372-2525 for more information. This event is part of the 166th Anniversary Celebration of the church.
Portland Community Church in will be holding an open mike with a free will offering on Friday, October 30 at 7 pm.
Debbie Lingen
For more information about Verona, Ontario please contact:
Debbie Lingen
debbie@lingens.com
613-374-2091