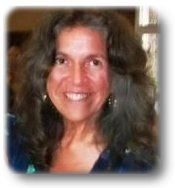 Verona News
by Debbie Lingen
debbie@lingens.com

Previous Verona News Column Issues
Published October 22, 2015
BellRock Hall is hosting a Youth Halloween Party Saturday, October 24. Costumes are encouraged but not obligatory. Cost is $5 and the fun starts at 7 pm. For more information call Judy Reynolds at 374-2036. Children under 10 must be accompanied by an adult.
Don't miss the one-man show written and performed by Trevor Mckinven on the "Plane People" of Gander, Newfoundland, who were marooned for one week when air traffic was grounded during the 9-11 attacks. Be inspired by the story of the people of Gander who opened their homes and their hearts to thousands of very weary stranded travelers, giving them a place to rest their heads and enjoy home cooked meals. Saturday. Oct 30, 7:30 PM. Trinity United Church. Tickets $12 at the door. Light refreshments will be served.
Portland Community Church in will be holding an open mike with a free will offering on Friday, October 30 at 7 pm.
Debbie Lingen
For more information about Verona, Ontario please contact:
Debbie Lingen
debbie@lingens.com
613-374-2091