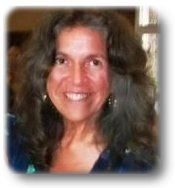 Verona News
by Debbie Lingen
debbie@lingens.com

Previous Verona News Column Issues
Published January 28, 2016
Unfortunately there may not be a Verona Cattail Festival this year. There is an urgent need for volunteers to assume managerial positions. For the last several years there have not been enough volunteers to fill the roles of managing certain events. Volunteers have stretched themselves trying to fill multiple manager roles and unfortunately can no longer do so. The Verona Festival has flourished for the last 20 years bringing local talent to the stages and providing fun and entertainment for the whole family. However if they cannot find volunteers to help with pivotal roles the Festival cannot continue. There will be one final meeting on Tuesday, February 16 at the Verona Lions Club, 7 pm to determine if there will be a Festival this year. Hopefully Verona residents want to see the Festival continue and will turn out in full force. If you are interested in volunteering for a manager role and want to see what is involved please contact Wayne Conway at 613-374-3807.
Drop by Trinity United Church for "Winter Weekend Wake-Up Breakfasts" this Saturday, January 30. The Verona Community Association and Trinity United Church are hosting this event. Enjoy your breakfast from 8:30 am to 10:30 am. There will be eggs, sausage, ham or bacon, toast and home fries, coffee, tea, juice and muffins. Payment by donation.
Come out for Games Night at the Verona Lions Club on Wednesday, February 3. This event will be held every first and third Wednesday in February and March. The fun starts at 7 pm. There will be euchre and crib card games, prizes will be awarded. $2 per person.
An employment consultant from the St. Lawrence Collage Employment Service will be in Verona on Thursday, February 4 and the Thurdsday February 18 at the Verona Free Methodist Church. Drop in and visit from 10 am to noon. The drop-in sessions are a great opportunity to discuss career options, get help writing a resume, finding out about current job prospects and finding out about new training programs. If you want a private counseling session, contact Karen McGregor at 613 545-3949 Ext 1890
Debbie Lingen
For more information about Verona, Ontario please contact:
Debbie Lingen
debbie@lingens.com
613-374-2091