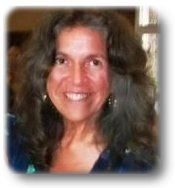 Verona News
by Debbie Lingen
debbie@lingens.com

Previous Verona News Column Issues
Published February 4, 2016
On Friday, February 12 Prince Charles Public School will hold its annual Valentine's Cake Raffle. This year the proceeds from the raffle will be used to purchase a memorial tree that will be planted in honour of former students Kevin Grant, Jem Rose - Harvey and Brian (BJ) James. We would like to invite the community to take part by either donating cake or attending and purchasing raffle tickets. Tickets will be 25 cents each, available in the resource centre from 9:30 to noon. Draw to follow at noon. Information about the planting at a later date.
It's Family Day in the Frontenacs on Monday, February 15 at the Frontenac Community Arena. Lots to keep the family busy. Ice-skating, wagon rides, games and prizes, snowshoe races, obstacle course and a fire for keeping warm and roasting marshmallows. Free BBQ and drinks for all. All events are free! The fun starts at 11 am and runs to 3 pm.
Help keep our Verona Cattail Festival alive! There is an urgent need for volunteers to help fill several managerial positions that have opened up. There will be one final meeting on Tuesday, February 16 at the Verona Lions Club, 7 pm to determine if there will be a Festival this year. Hopefully Verona residents want to see the Festival continue and will turn out in full force. If you are interested in volunteering for a manager role and want to see what is involved please contact Wayne Conway at 613-374-3807.
An employment consultant from the St. Lawrence Collage Employment Service will be in Verona this Thursday, February 4 and Thursday February 18 at the Verona Free Methodist Church. Drop in and visit from 10 am to noon. The drop-in sessions are a great opportunity to discuss career options, get help writing a resume, finding out about current job prospects and finding out about new training programs. If you want a private counseling session, contact Karen McGregor at 613 545-3949 Ext 1890
Come out for Games Night at the Verona Lions Club on Wednesday, February 17. The fun starts at 7 pm. There will be euchre and crib card games, prizes will be awarded. $2 per person.
Dog Tags for 2016 are available at $15 each until February 29. After Feb 29, the fee increases to $30. Licenses can be purchased at Rona Hardware and Asselstine Hardware.
Debbie Lingen
For more information about Verona, Ontario please contact:
Debbie Lingen
debbie@lingens.com
613-374-2091