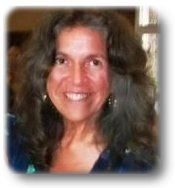 Verona News
by Debbie Lingen
debbie@lingens.com

Previous Verona News Column Issues
Published March 3, 2016
Come out for Games Night at the Verona Lions Club on Wednesday, March 9 and then every Wednesday night in March. The fun starts at 7 pm. There will be euchre and crib card games, prizes will be awarded. $2 per person.
Join the fun at the Country Gospel Open Mic on St. Patrick's Day, March 17 from 7 to 9 PM at the Portland Community Church, Hartington. The evening will feature Mark and Sharon Alton, and Floyd Bauder. Light refreshments will be served. Free will offering for the new roof. For further information call Judy at 613-374-2036.
Seedlings for sale. Prince Charles Public School is selling six varieties of seedlings as a fundraiser to pay for new playground equipment. Cost is $2 a tree. Quantities are limited so order early by calling the school at 613-374-2003 or online at princecharles.limestone.on.ca They will email you when you can pay and pick up for your trees at the end of April. Prince Charles School is a certified EcoSchool at the gold level for its environmental programs.
Debbie Lingen
For more information about Verona, Ontario please contact:
Debbie Lingen
debbie@lingens.com
613-374-2091