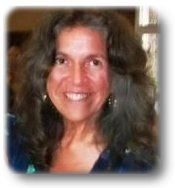 Verona News
by Debbie Lingen
debbie@lingens.com

Previous Verona News Column Issues
Published March 10, 2016
It looks like Ontario's Wiarton Willie, the town of Wiarton's albino groundhog, is wrong this year. Willie called for six more weeks of winter. However Nova Scotia's groundhog Shubenacadie Sam called for spring instead! Pennsylvania's Punxsutawney Phil agreed with Shubenacadie Sam. So two out of three is not bad, spring certainly looks like it is here.
The AGM for the Verona Community Association will be held Tuesday March 15 at 7 pm at the Verona Lions Club. The volunteer meeting for the Verona Car Show will be held after the AGM at 7:30 pm.
Join the fun at the Country Gospel Open Mic on St. Patrick's Day, March 17 from 7 to 9 PM at the Portland Community Church, Hartington. The evening will feature Mark and Sharon Alton, and Floyd Bauder. Light refreshments will be served. Free will offering for the new roof. For further information call Judy at 613-374-2036.
An employment consultant from the St. Lawrence Collage Employment Service will be in Verona on Thursday March 17 at the Verona Free Methodist Church. Drop in and visit from 10 am to noon. The drop-in sessions are a great opportunity to discuss career options, get help writing a resume, finding out about current job prospects and finding out about new training programs. If you want a private counseling session, contact Karen McGregor at 613 545-3949 Ext 1890
Debbie Lingen
For more information about Verona, Ontario please contact:
Debbie Lingen
debbie@lingens.com
613-374-2091