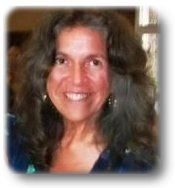 Verona News
by Debbie Lingen
debbie@lingens.com

Previous Verona News Column Issues
Published April 7, 2016
Prince Charles Public School is holding an "Old Fashioned Movie Night" this Friday, April 8 at 5:30 pm. They will be showing Star Wars 7. There will be a basket raffle during the intermission and also a silent auction. A canteen will be available as well as many movie treats. They will be giving away 3 doors prizes, which include a BBQ, a Patio Umbrella and a large Vintage Picture Frame. Free admission! Everyone is welcome. Bring your lawn chairs to set up in the gym. Parent(s)/Guardian(s) must accompany their children. All proceeds are going towards the new playground equipment.
A Safety Information Session for seniors will be presented by SALT (South Frontenac Seniors and Law Enforcement Together Committee). Members of local senior's groups and any seniors in the area are invited to this session that will be held on Tuesday April 19 at the Verona Lions Centre from 7 pm to 8:30 pm . The Safety Information Session will include the topics of Fall Prevention, Keeping Healthy and Scams & Frauds. Please pre- register by emailing Constable Roop Sandhu roop.sandhu@opp.ca or calling the SFCSC office at 613-376-6477. Walk-ins are also welcome. The South Frontenac SALT committee consists of community partners that focus on the senior's needs in South Frontenac by mobilizing active seniors to become involved with local police and other service agencies.
Rev. Oscar Simpson hosts Country Church at Hartington Community Church on Friday, April 22, 7 pm. Special guests are Don Edmunds with Wayne & Mary Abrams & The Old Hims. Free will offering & refreshments following. For more information 613-374-2178
Portland District Recreation Committee is looking to form a partnership with individuals and groups who are interested in helping to bring a Skate Board Park to Centennial Park in Harrowsmith. The Portland District Recreation meeting will be open to everyone on Monday April 25 for 7 p.m. in the Board Room at the Princess Anne BLDG in Hartington. Please feel free to contact Dan at 613-372-1910 for information.
Debbie Lingen
For more information about Verona, Ontario please contact:
Debbie Lingen
debbie@lingens.com
613-374-2091