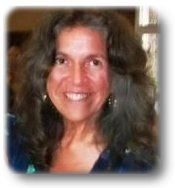 Verona News
by Debbie Lingen
debbie@lingens.com

Previous Verona News Column Issues
Published April 14, 2016
It has been a crazy weather month and the Government of Canada Weather website said it best when they issued a Special Weather Statement warning last Sunday "The latest battle between spring and a very stubborn winter is setting up for today and tonight across Ontario." Hopefully the battle is over and spring is finally here.
Nicole's Gifts are holding their 6th Annual Customer Appreciation Day on Saturday, April 16 from 9:30 am to 4 pm. They will be offering in store specials, snacks and free prize draws all day long.
The next volunteer meeting for the Verona Car Show 2016 will be held Monday. April 18, 7 pm at the Verona Lion's Club. New volunteers are welcome.
Don't miss the Safety Information Session for seniors. Members of local senior's groups and any seniors in the area are invited to this session that will be held on Tuesday, April 19 at the Verona Lions Centre from 7 pm to 8:30 pm . The Safety Information Session will include the topics of Fall Prevention, Keeping Healthy and Scams & Frauds. Please pre- register by emailing Constable Roop Sandhu roop.sandhu@opp.ca or calling the SFCSC office at 613-376-6477. Walk-ins are also welcome.
There will be a six week series of free self-management workshops on Living Well with Chronic Disease and Chronic Pain on Wednesdays starting April 20 from 1:30 to 4 pm. The workshops will be held at the Verona Medical Clinic. The workshops will help you gain information and new skills to better manage chronic pain, keep healthy and live healthier. They will provide help for those living with arthritis, heart disease, stroke, kidney disease, depression, lung disease, diabetes and other diseases. To register, call Meredith 613-376- 3327 or Annie Campbell at 613-374- 3311.
Rev. Oscar Simpson hosts Country Church at Hartington Community Church on Friday, April 22, 7 pm. Special guests are Don Edmunds with Wayne & Mary Abrams & The Old Hims. Free will offering & refreshments following. For more information 613-374-2178
The Grandmothers By the Lake are sponsoring ED LAWRENCE, the expert gardener we all know and love from CBC Radio's, "Ontario Today." Come and bring your questions on May 7 from 2 pm to 5 pm at Trinity United Church. This will be an informal group session that will bring many laughs and will have you walking away with many helpful tips and tricks. All proceeds will go to the Stephen Lewis Foundation Grandmothers to Grandmothers Campaign, which help African grandmothers who are raising grandchildren orphaned by HIV/AIDS. Tickets are $20.00 and are available now. For tickets, contact one of the following: Memory Lane Flowers and Gifts in Sydenham, ( 376-6309) Food Less Travelled in Verona ( 374-3663), Carol Little ( 376- 3844 ) or Sondra Feasby ( 375- 6192). Last year, the event sold out quickly.
Debbie Lingen
For more information about Verona, Ontario please contact:
Debbie Lingen
debbie@lingens.com
613-374-2091