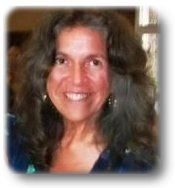 Verona News
by Debbie Lingen
debbie@lingens.com

Previous Verona News Column Issues
Published April 28, 2016
Sisters by Heart invite us to a Special Ladies Night Out. Pearls and Lace will be the theme of this evening at the Verona Free Methodist Church on Monday, May 2 from 7 PM to 9 PM. Guest speaker will be Heather Moran and guest singer will be Keera Kenny. Tickets are $5 and in advance and at the door. For more info contact 613-374-1232
Sweet treat your mom on Mother's Day. There will be a bake sale at Trinity United Church on Saturday, May 7 from 8:30 AM to 11 AM. The sale will feature homemade cakes, pies, breads, muffins, candy, squares and cookies.
Heather Woodyard, owner of Ewe Can Knit in Verona is looking for local knitters to help with a community project. She is looking for knitters to knit or crochet 7 x 8" squares which she will then sew together to create blankets. Tthese blankets will be given to youngsters who are undergoing medical procedures at Kingston's KGH and Hotel Dieu hospitals. For more information drop by the store or contact Heather at 613-374-3000
This summer Main Street, in Verona, will once again showcase the gardening skills of dozens of volunteer gardeners in the Seventh Annual "Adopt-a-Barrel" flower growing competition. The Verona Community Association (VCA) has provided over 25 flower barrels lining Main Street, located in front of businesses, private homes and public spaces. Each of these barrels will be "adopted" by individuals or groups who will apply their gardening skills while competing for five prizes. Fourth and fifth place will win $50. Third place prize $100, Second place prize $200 and the grand prize will be $300.The participants will provide the plants, the tender loving care and the creative skill which they hope will impress the independent judging panel sometime in July. In the meantime, residents and visitors to Verona will have the opportunity to enjoy the floral displays all summer. Winners will be announced in August. If you are interested in adopting a barrel on Main St contact Tabitha Morton at tablawson@hotmail.com or 613-929-5569
The Grandmothers By the Lake are sponsoring ED LAWRENCE, the expert gardener we all know and love from CBC Radio's, "Ontario Today." Come and bring your questions on May 7 from 2 pm to 5 pm at Trinity United Church. This will be an informal group session that will bring many laughs and will have you walking away with many helpful tips and tricks. There will also be a gardening themed silent auction. All proceeds will go to the Stephen Lewis Foundation Grandmothers to Grandmothers Campaign, which help African grandmothers who are raising grandchildren orphaned by HIV/AIDS. Tickets are $20.00 and are available now. For tickets, contact one of the following: Memory Lane Flowers and Gifts in Sydenham, ( 376-6309) Food Less Travelled in Verona ( 374-3663), Carol Little ( 376- 3844 ) or Sondra Feasby ( 375- 6192). Last year, the event sold out quickly.
Debbie Lingen
For more information about Verona, Ontario please contact:
Debbie Lingen
debbie@lingens.com
613-374-2091