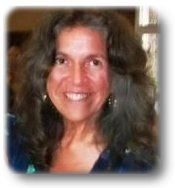 Verona News
by Debbie Lingen
debbie@lingens.com

Previous Verona News Column Issues
Published May 12, 2016
Portland Community Church presents a Country Gospel concert featuring Phil Wicklam and Ron Sheffield & friends on Thursday, May 12 at 7 pm. Refreshments will be served.
The Frontenac Women's Chorus presents The Earth, the Stars, and the Ocean Sea with special guests Jan LeClair, Mara Shaw, and Amanda Pulling. Saturday May 14 at 7:30 p.m. at Trinity United Church. Admission is by free will donation plus a foodbank item. Refreshments will be served following the concert.
The next Verona Car Show volunteer meeting is Tuesday May 17, 7 pm at the Verona Lions Club. New volunteers are welcome. The Verona Car Show is a non profit event with all proceeds going to the Verona Community Association. These proceeds fund year round free events such as the Christmas in the Village Day, Christmas Dinner, Family Skating day and Music in the Park.
The 2016 season for the Frontenac Farmers Market will start on Saturday, May 21 from 9 am to 2 pm at Prince Charles Public School. Welcome back the returning vendors and say hello to the new vendors.
Dr. Laurel Dempsey is retiring. Join in the celebration of her Verona Medical Centre career on Saturday May 28 at the Verona Lions Centre. There will be a Community Drop In Open House from 2 pm to 4 pm. Later that evening there will be a Community Celebration Dinner at 7 pm for $ 25.00 per person. For dinner reservations contact Wayne Conway by May 18, 613.374.3807 wayne.conway@bell.net
VON is starting a gentle twice-weekly exercise class for seniors at the Bellrock Hall. Free of charge. Registration is May 26 at 9 am at BellRock Hall. Classes will be from 9am to 10 am Tuesday and Thursday mornings. For more information, call (613) 634-0130 x3414
Debbie Lingen
For more information about Verona, Ontario please contact:
Debbie Lingen
debbie@lingens.com
613-374-2091