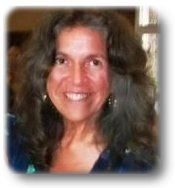 Verona News
by Debbie Lingen
debbie@lingens.com

Previous Verona News Column Issues
Published June 30, 2016
Wiser Older Women meet the first Tuesday of each month for lunch at noon. They will be meeting at Rivendell Golf Course on Tuesday, July 5. The Purple Juliets, the local chapter of The Red Hat Society has morphed into this new creation WOW, (Wiser, Older, Women). Over the years friendships have developed that they wanted to continue, yet interest in traditional costumed Red Hat Outings had waned so they decided to go " low organization". If you are a wiser, older woman, you are welcome to join them at noon on Tuesday, July 5. For more info call 613-374-1425.
Harrowsmith celebrates Canada Day with a Friday, July 1 parade and a day of festivities in Centennial Park. The parade starts at 10 am. Be sure to look out for the classic car with celebrity Bill Welychka from CKWS that will be in the Harrowsmith and Sydenham parades. (This car will be featured in the upcoming Verona Car Show in August. ) Then stay to enjoy the many events that will be in the park, topped off with a spectacular display of fireworks in the evening. The Verona Express will be on hand to give ride to the kiddies in the afternoon. Can't think of a better way to spend Canada Day!
Student volunteers needed! There will be several summer events in Verona sponsored by the Verona Community Association (VCA) and the Verona Lions Club and). Students wishing to work on the 40-hour volunteer community service towards graduation are welcome to apply. The three events are: The Verona Lions Jamboree July 7 to 9, The Verona Car Show August 6 to 8, and The Verona Lions Garlic Festival September 2 and 3. For additional information contact: Student Volunteer Manager Wayne Conway 613-374-3807 or e-mail: wayne.conway@bell.net
The 65th Annual Lions Jamboree will be held Friday, July 7 to Sunday July 9. Friday and Saturday the event starts at 5 pm. Sunday, July 9 at 4 pm. Games of chance each evening at 6:30 pm. There will be midway rides, mini golf, games of chance, bingo and famous Jamboree burgers and fries. Admission and parking is free. This year there will be a Jamboree Raffle. One grand prize of $1,000 will be drawn on Saturday, July 9 at 10 pm. Tickets can be purchased onsite for $2.00 each or 3 for $5.00.
Get hooked on free family fishing. From July 2 to July 10 Canadian residents do not require a fishing license to fish. During all other time periods, Canadian residents between the ages of 18 and 64 years must purchase a valid fishing license to legally fish in Ontario. The Portland District Firefighters Bass Fishing Derby will hold their annual event on Saturday July 9. Fish any back lake and weigh in at 4808 Holleford Road, Hartington Fire Hall from 9 am to 5 pm. Grand Prize 14 ft. aluminum Lund Jon Boat partly sponsored by LD Powersports and EZ Load trailer sponsored by Leonard Fuels Ltd! Lots of prizes for kids and draw prizes too! Tickets $15 each at Leonard's Fuels in Hartington or Canadian Tire Cataraqui. For more details contact 613 305 1161.
Debbie Lingen
For more information about Verona, Ontario please contact:
Debbie Lingen
debbie@lingens.com
613-374-2091