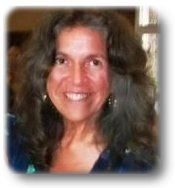 Verona News
by Debbie Lingen
debbie@lingens.com

Previous Verona News Column Issues
Published July 7, 2016
The 65th Annual Lions Jamboree will be held Thursday, July 7 to Saturday July 9. Thursday and Friday the event starts at 5 pm. Saturday, July 9 at 4 pm. Games of chance each evening at 6:30 pm. There will be midway rides, mini golf, games of chance, bingo and famous Jamboree burgers and fries. Admission and parking is free. This year there will be a Jamboree Raffle. One grand prize of $1,000 will be drawn on Saturday, July 9 at 10 pm. Tickets can be purchased onsite for $2.00 each or 3 for $5.00. Verona Lions Centre, Verona Sand Rd.
The Portland District Firefighters Bass Fishing Derby will hold their annual event on Saturday July 9. Fish any back lake and weigh in at 4808 Holleford Road, Hartington Fire Hall from 9 am to 5 pm. Grand Prize 14 ft. aluminum Lund Jon Boat partly sponsored by LD Powersports and EZ Load trailer sponsored by Leonard Fuels Ltd! Lots of prizes for kids and draw prizes too! Tickets $15 each at Leonard's Fuels in Hartington or Canadian Tire Cataraqui. For more details contact 613 305 1161.
Drop by for cake and refreshments at "Ewe Can Knit" on Saturday, July 16 and wish owner Heather Woodyear a Happy 40th birthday.
New day and time for the next "Music in the Park" summer concert. Saturday, July 23 starting at 4 pm. Free admission. Enjoy two great entertainers. Jessica Wedden will entertain us from 4 to 4:45 pm followed by Tom Savage and the Foley Mountain Boys from 5 pm to 7 pm. Train rides for the kiddies on the Verona Express. BBQ with pulled pork, hot dogs and drinks. McMullen Beach, Verona.
Student volunteers needed! There will be several summer events in Verona sponsored by the Verona Community Association (VCA) and the Verona Lions Club and). Students wishing to work on the 40-hour volunteer community service towards graduation are welcome to apply. The three events are The Verona Lions Jamboree July 7 to 9, The Verona Car Show August 6 to 8, and The Verona Lions Garlic Festival September 2 and 3. For additional information contact: Student Volunteer Manager Wayne Conway 613-374- 3807 or e-mail: wayne.conway@bell.net
Debbie Lingen
For more information about Verona, Ontario please contact:
Debbie Lingen
debbie@lingens.com
613-374-2091