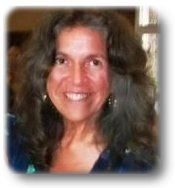 Verona News
by Debbie Lingen
debbie@lingens.com

Previous Verona News Column Issues
Published October 27, 2016
BellRock Hall is hosting a Children's Halloween Party on Oct 29. Costumes are encouraged but not obligatory. Cost is $5 and the fun starts at 6:30 pm. For more information call Judy Reynolds at 374-2036. Children under 10 must be accompanied by an adult. See www.bellrockhall.ca for details.
Trinity United Church will be hosting a Christmas Craft and Bake Sale on Saturday, November 5 from 9 am to 2 pm. There will be 28 craft and gift tables offering hand crafted items, a bake table of delicious homemade baking, and a fundraising luncheon. For more information please call Marni at 613-374-9929.
Enjoy an evening of Bingo on Tuesday, November 8 in the school gymnasium at Prince Charles Public School. Doors open at 6:30 pm, games start at 7 pm. Cash prizes, canteen and raffle table.
Debbie Lingen
For more information about Verona, Ontario please contact:
Debbie Lingen
debbie@lingens.com
613-374-2091