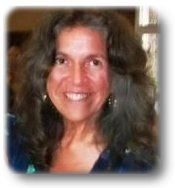 Verona News
by Debbie Lingen
debbie@lingens.com

Previous Verona News Column Issues
Published December 15, 2016
Do you still have shopping to do before the big day? Shop local. With the wintry weather and the price of gas, it is convenient to stay in Verona and enjoy shopping at our local merchants. All your holiday needs are covered- from trees, lights, stocking stuffers and presents for under the tree to supplying all the fixings for Christmas dinner. And for the people who are impossible to buy for- gift certificates are available from local merchants and restaurants. Have fun with your imagination this holiday and give the gift of Verona shopping.
The Prince Charles Holiday Concert is on Wednesday, December 21. Dress rehearsal is at 2 p.m. and the evening performance starts at 6 p.m. Everyone in the community is welcome to either show.
The Christmas for Kids collection jars have been distributed throughout the village in various stores and businesses. Any unwrapped new toys, books and clothing can also be dropped off at the Verona Hardware Store and Asselstine Hardware. Your generosity will help make this a special Christmas for a lot of Verona and area children and their families.
Join us Christmas Day for a fun packed, music filled day with a delicious Christmas feast served up. This is a free event and is open to Verona and area residents. There will be crafts for the children . The fun starts at 10:30 am and the turkey dinner with all the trimmings is served at noon. Come early and enjoy some good old Verona hospitality. For more details or if you need transportation to the event, call Joyce Casement at 613-374-3406. Verona Lions Hall.
Debbie Lingen
For more information about Verona, Ontario please contact:
Debbie Lingen
debbie@lingens.com
613-374-2091