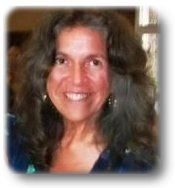 Verona News
by Debbie Lingen
debbie@lingens.com

Previous Verona News Column Issues
Published January 12, 2017
Drop by Trinity United Church for "Winter Weekend Wake-Up Breakfasts" starting every Saturday from January 14 to Saturday February 4. The Verona Community Association and Trinity United Church are hosting this event. Enjoy your breakfast with friends and neighbours. There will be eggs, sausage, ham or bacon, toast and home fries, coffee, tea, juice and muffins. Payment by donation.
Come out for Games Night at the Verona Lions Club every Wednesday evening in January. The fun starts at 7 pm. There will be euchre and crib card games. Bring your own favourite game. $2 per person.
Are you a woman who loves to sing and is curious about joining a choir? The Frontenac Women's Chorus is welcoming new members for January. No audition is necessary and an ability to read music, while desirable, is not required if you can learn by ear and sing in tune with our enthusiastic and friendly group. Join them to sing an exciting variety of music on Monday nights at Trinity United Church at 7 pm - they have a spot for you! For additional information please contact Patty Smith at kpatty.smith@gmail.com
The Seniors and Law Enforcement Together (S.A.L.T) committee will be hosting an Elder Abuse presentation luncheon for seniors in the South Frontenac area.. Enjoy a free hot lunch followed by a presentation on Elder Abuse. Topics to include signs of elder abuse, commonly reported abuse and your rights as a senior. Friday, January 27 from 11:30 am to 1:30 pm, Verona Lion's Centre. Please pre-register by calling the South Frontenac Community Services Corporation (SFCSC) office at 613-376-6477. Transportation can be arranged by contacting SFCSC if required.
Debbie Lingen
For more information about Verona, Ontario please contact:
Debbie Lingen
debbie@lingens.com
613-374-2091