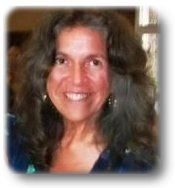 Verona News
by Debbie Lingen
debbie@lingens.com

Previous Verona News Column Issues
Published January 26, 2017
Doug McIntyre and Burt Mountney are inviting all their friends to a Farewell Party this Sunday, January 29 from 2 to 4 PM at the Verona Lions Center. They are throwing this party to say farewell to all their friends before they depart to live in British Columbia. They have been invaluable members of our community for over 12 years giving generously of their time to volunteer at many festivals and events. Doug has directed many wonderful productions and plays. We wish them all the very best for the future.
Two more Saturdays to enjoy "Winter Weekend Wake-Up Breakfasts" this Saturday, January 28 and February 4. . Enjoy your breakfast with friends and neighbours. There will be eggs, sausage, ham or bacon, toast and home fries, coffee, tea, juice and muffins. Payment by donation.
The Seniors and Law Enforcement Together (S.A.L.T) committee will be hosting an Elder Abuse presentation luncheon for seniors in the South Frontenac area. Enjoy a free hot lunch followed by a presentation on Elder Abuse. Topics to include signs of elder abuse, commonly reported abuse and your rights as a senior. Friday, January 27 from 11:30 am to 1:30 pm, Verona Lion's Centre. Please pre-register by calling the South Frontenac Community Services Corporation (SFCSC) office at 613-376-6477. Transportation can be arranged by contacting SFCSC if required.
Enjoy a musical evening as Portland Community Church puts on a fundraiser towards a new roof. The great talents of Bill White, Barry and Sheila Calthorpe and Joe Saunders will entertain. Friday, February 3 from 7 PM to 9 PM. Admission is $5 per person
Northern Frontenac Community Services Early Years Program has expanded their playgroup services in Verona. They now have a playgroup for children from birth to six years old at Prince Charles Public School on Thursday afternoons from 1 to 4 pm. Please join them on February 9 from 1:30 pm to 3:30 pm for their Grand Opening. They will have live music, a puppet show, stories and refreshments. For more information on playgroups please call 613-279-2244 or email kids@nfcs.ca
Debbie Lingen
For more information about Verona, Ontario please contact:
Debbie Lingen
debbie@lingens.com
613-374-2091