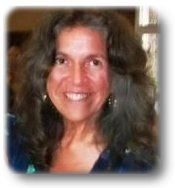 Verona News
by Debbie Lingen
debbie@lingens.com

Previous Verona News Column Issues
Published February 9, 2017
A Frontenac Diabetes Education Program will be held on Thursday February 16 at the Verona Medical Center from 9 am to noon. Anne MacDonald, Registered Dietitian, and Trisha Warren, Nurse Practitioner, will be in attendance to discuss various aspects of diabetes management. Whether you have just learned that you have diabetes or have had it for many years, this will be a chance to share your experiences, ask questions and learn from each other. For more information Call: Anne MacDonald, R.D., C.D.E 613-544-3400 ext 3589
Enjoy FREE Public Skating at Frontenac Community Arena every Sunday and Wednesday in February. (Wednesdays from 10 am to 11 am and Sundays from 1 pm to 2:20 pm.) Invite a friend and come out to the Frontenac Community Arena and enjoy a leisurely skate. A CSA approved helmet with screen is recommended. Free public skating is sponsored by the KFL & A Health Kids Community Challenge!
Bring the whole family to enjoy "Family Day" on Monday, February 20 from 11 am to 3 pm at the Frontenac Community Arena, 4299 Arena Boundary Road, Godfrey. This is a FREE event that includes skating, wagon rides, games, obstacle course, snowshoe races, a fire for keeping warm and roasting marshmallows and a BBQ for all.
Don't forget your doggie dog tags. Bowser must be tagged by the end of February to get the special rate of $15. After that, the bite on the wallet will be $30. Scamper down to Verona Hardware or Asselstine Hardware to purchase your dog tags.
Postmaster Sharon Green and all the staff at the Verona Post Office want to give a belated but heart-warming thanks to all the Verona and area residents who gave the post office well wishes, cards and yummy goodies during the Christmas rush. It helped our beleaguered postal workers through the very hectic Christmas season sorting and delivering all our holiday mail.
Seedlings for sale. Prince Charles Public School is selling six varieties of seedlings as a fundraiser to pay for new playground equipment. Cost is $2 a tree. Quantities are limited so order early by calling the school at 613-374-2003. They will email you when you can pay and pick up for your trees at the end of April. Prince Charles is a certified EcoSchool at the gold level for its environmental programs.
Debbie Lingen
For more information about Verona, Ontario please contact:
Debbie Lingen
debbie@lingens.com
613-374-2091