Verona Business Profile
---
Go back to previous list
Local Family Farms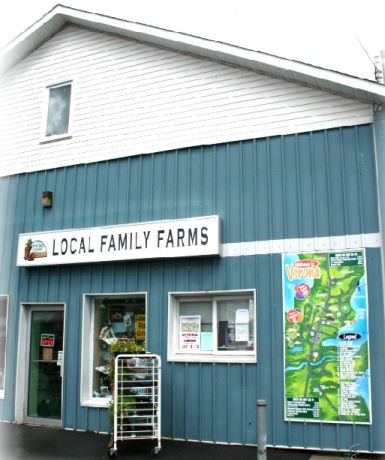 Visit our Verona Store for:
locally raised meats,
local farm-fresh & frozen products
A variey of delicious prepared meals, made with local ingredients
Bulk cooking ingredients, including those for special dietary needs
Locally handcrafted items, farm, food & garden gifts
Who are we?
Our local Family Farms store is a business which nurtures relationships between farmers and eaters! From our shop in Verona, we offer food which was grown close to home and meals created in our own kitchen with local ingredients.
What does local mean?
We try to source our products within about 100 km. of our shop.This means we have a direct relationship with our growers, and many of our ingredients are seasonal. So, in October you won't find fresh strawberries, but you may find local frozen strawberries.
Why is local food so important?
When the road between growers and eaters is shortened, everyone benefits. You, our customer, can find out how and where your food was grown and processed. We, the farmers and food makers, don't need to use extra preservatives for long shipping and storage times. Your food is fresher and you can build a nurturing relationship with those who grow and prepare your family's snacks and meals.
Address:
6674 Hwy 38
Verona
Phone: 613-374-3663
Business hours:
6 days a week. Closed Sunday.
Email: info.foodlesstravelled@gmail.com