Verona Community Association
Sponsored Events and Programs
Each year the VCA sponsors a regular series of events, and tries to add to them on an on-going basis.
---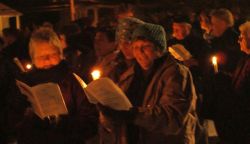 "Christmas in the Village" is an All Day celebration held on the last Saturday in November. All activities, dinner and entertainment at this event will be free.
There are crafts, games, train rides(weather permitting), musical entertainment and Santa Claus makes appearances with the Mrs. Claus. It is a great start to the holiday Season.
The day starts with a Christmas Tree Decorating event. Groups, families and organizations decorate their assigned trees. Visitors have the opportunity to vote for their favourites. Prizes will be awarded. For full contest rules, log onto www.yourverona.com
In the afternoon, the Lions Hall will become a centre for fun, entertainment and games. Children will have lots to do both inside and outside the Lions Hall. The whole family will enjoy the Christmas atmosphere as children participate in creating holiday crafts and play holiday games while enjoying snacks and listening to holiday music. Mr. and Mrs. Santa Claus will drop by and provide photo opportunities. As the children play, the adults can keep busy with card and board games. Outside, depending on the weather, the Verona Cattail Train and horse-drawn wagon rides will be running. After the fun and games, visitors can enjoy a delicious Chili dinner and hot dogs served at 5 pm.
At 4:30 pm everyone gathers outside by the Pavilion for the Tree Lighting Ceremony. All the decorated trees light up simultaneously.
Live musical entertainment will provide the entertainment from 5 pm to 7 pm inside the hall playing a variety of dance and Christmas Music. Outside there will be a colourful display of Christmas lights and decorated trees, piped Christmas music, and fire pits for roasting marshmallows.

---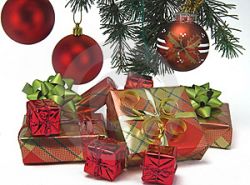 The Christmas for Kids program demonstrates the community's love and concern by buying special presents for kids in families who are struggling to keep afloat. The presents - stylish warm clothing, books, puzzles, games and stuffed toys - are gaily wrapped and grouped by family for surprise delivery. Funds are raised through special events, personal, business and organization donations and by collection jars throughout the village.
More details.
---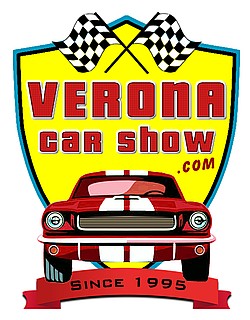 Held annually in August since 1995!
---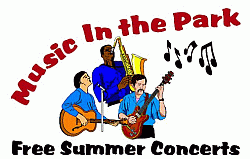 Free summer concerts! The VCA sponsored a set of free "Music in the Park" concerts " at McMullen Beach in Verona. The concerts are a great success and are enjoyed by all. Look for another series in 2017. Stay tuned for the schedule.
---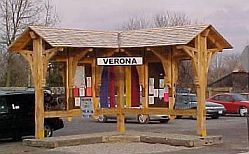 Located in the center of Verona on the corner of Main and Water Streets, the Verona Kiosk was a Millennium Project designed to reflect the traditional styles of our agricultural and railroad heritage. It was completed over several weeks by different groups of volunteer labourers with support from businesses and Government Agencies.
More details.
---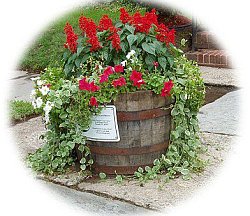 Each year, in order to encourage the beautification of Main Street in Verona, the VCA sponsors the "Adopt-A-Barrel" flower growing competion. Approximately 35 oak planter barrels are provided and resident gardeners vie for five prizes ranging from $50 to $300 - and all Verona residents and visitors enjoy the flowers!
More details.
---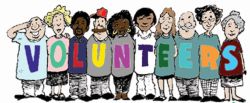 Each year, the VCA proposes one Verona citizen as recipient of the Township of South Frontenac Volunteer of the Year for Portland District.
More details.
---