Verona Community Services
(
Return to Services Menu
)
---
Municipal Government: Verona is in the Portland District of South Frontenac Township
www.township.southfrontenac.on.ca
Portland's councillors are two of the eight who serve the Township:
Doug Morey (613) 372-5431
douggmorey@gmail.com
Ray Leonard (613) 583-6552
rayleonard1952@gmail.com
---
Police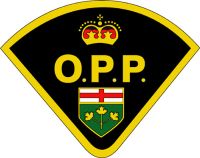 Verona is served by the Ontario Provincial Police from their detachment office on Hinchinbrooke Road, just off Road 38, a few kilometres south of Verona.
OPP website
---
Fire & Ambulance
Verona is served by local fire and emergency medical personnel. Dial 911 to report an emergency.
---
Dump / Recycling
The Portland landfill is about 3 km. south of Verona on Road 38. For information on hours and acceptable items for dumping and recycling, please visit the
South Frontenac website
---
Post Office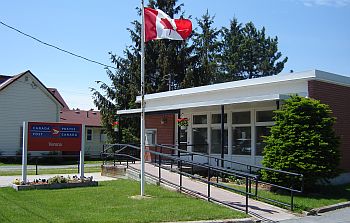 Located on Main Street (Road 38)
Hours: M-F 9:00 – 5:30 Sat. 9 – 12:00
Phone: 613-374-2408
---
Southern Frontenac Community Services Corporation (SFCSC)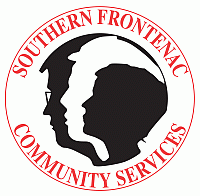 Located in Sydenham, Ontario, SFCSC has been providing services to rural residents since 1989. SFCSC is a not-for-profit, incorporated organization serving seniors, physically disabled adults, low-income and at risk families under the Long Term Care and Family Services umbrella.
We provide 16 seniors programs inclusive of: Meals on Wheels, Diners Club, transportation, home visits, caregiver/bereavement support, foot care, respite and a volunteer hospice service. The Family Services portfolio provides services in Frontenac County for all low income and struggling families/individuals. Some of the financial assistance programs include: utility bank, rent bank, access to affordable housing, energy source equipment upgrades, food security (food bank and good food box) and a Rural Women's Support Group, a monthly support group for women held on the last Wed. of every month from 2-4 pm at 4419 George St., Sydenham. Transportation is available for women in Verona and surrounding areas. Please call in advance to arrange. Tel: 613-376-6477 Toll free: 1-800-763-9610
For more information, see our website at www.sfcsc.ca.
---
Schools
Prince Charles Public School
: The elementary school serving Verona area from Godfrey in the north to Hartington in the south.
613-374-2003
Sydenham High School (Sydenham):
Serves Verona and most of South Frontenac Township
http://sydenhamhs.limestone.on.ca
613-376-3612
St. Patrick Catholic School (Harrowsmith):
The elementary separate school serving Verona and area.
613-372-2251
---
Library
Verona is served by the Kingston, Frontenac Public Library system, whose closest branch is in the Princess Anne building at 5597 Road 38 in Hartington.
Hours: Mon. & Weds. 1-4 & 6-8: Sat: 1-4
http://www.kfpl.ca
613-372-2524
---
Frontenac Community Futures Development Corporation
The Frontenac Community Futures Development Corporation builds business and helps grow strong communities. Whether you are considering starting a small business in the Frontenacs, seeking advice or financing for your existing business or requiring assistance for your community project, we can help you.
The Frontenac CFDC is a private, non-profit corporation, run by a volunteer board of directors and is funded by Industry Canada.
http://www.frontenaccfdc.com/
---