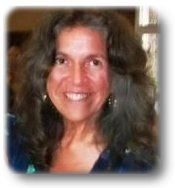 Verona News
by Debbie Lingen
debbie@lingens.com

Previous Verona News Column Issues
Published August 30, 2012
It's Garlic Festival time! This Saturday, celebrate the stinky rose. Come early and enjoy Verona's final festival for 2012. There will be lots to eat and sample. It will be a fun day for the whole family. The Garlic Festival proudly hosts the Eastern Ontario Garlic Awards, with prizes for the best single bulb, 12-variety display, educational display and braid. The festival will be open rain or shine, outdoors or indoors at the Verona Lions Centre, Verona Sand Road, Saturday September 1, 9 am to 2 p.m.
Expect traffic delays on Rd 38 starting September 4. There will be lane reductions in Verona at Hardwood Creek Bridge, south of Bellrock Rd. If you commute to Kingston or areas outside Verona, leave yourself some extra time to get to work.
The Cattail Festival needs some information. These two youngsters, in Tadpole costumes, carried the Festival banner and won the prize for "Best Children Walking" in the Festival parade. If you know who they are please contact Judy Conway at 613-374-3807 so we can award them their prize.
Registration for Scouts Canada, South Frontenac Group, 1st Verona will be held on Thursday, September 6 from 7:00 to 8:00 p.m. in Trinity United Church Hall. Register your boys or girls in Beaver-Scouts (5-7 years), Cub-Scouts (8-10), and Scouts(11-14). Older youth for the Venturer-Scout and Rover-Scout programs are also welcome to contact them. For further information call 613-372-2050 or email sfg@bell.net or Loyalist Area website: www.kingstonscouting.ca
The next Diabetes Session will be held Thursday, September 6 at the Verona Medical Clinic. A registered dietitian and a Nurse Practioner will discuss various aspects of diabetes management. Whether you have just learned that you have diabetes or have had it for many years, this will be a chance to share your experiences, ask questions and learn from each other. Sessions are from 9 am to 12 noon. To register and for more information call Anne MacDonald, 613-544-3400 ext 3589
New day change for the Verona Diners Club for adults, ages 55 plus. The club now meets on Thursdays. The next event will be Thursday, September 6. The program provides full- course, catered meals with the flexibility to meet varying dietary needs. For a cost of $11 per person, you will enjoy a wonderful mid-day meal and entertainment, This is a great opportunity to meet new and old friends, enjoy some local talent, and learn what's up in our community. Noon at the Verona Lions Hall. Reservations are required. Call 613-376-6477. Rural Visions.
International Fetal Alcohol Spectrum Disorders (FASD) Awareness Day is observed on September 9. People all around the world gather for events to raise awareness about the dangers of drinking during pregnancy and to recognize the plight of families who struggle with Fetal Alcohol Spectrum Disorders. The Verona Chapter will raise awareness by placing informational write ups in local church bulletins. For more information about this organization, you can contact Jean Freeman at 613-374-2968.
Debbie Lingen
For more information about Verona, Ontario please contact:
Debbie Lingen
debbie@lingens.com
613-374-2091