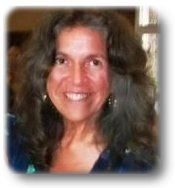 Verona News
by Debbie Lingen
debbie@lingens.com

Previous Verona News Column Issues
Published September 6, 2012
The Verona Lions Garlic Festival was a huge success. The grounds were packed with enthusiastic garlic lovers. Garlic was the main draw however there were other attractions. One of the highlights was The Chef's presentation from "Seed to Sausage" as he kept the audience intrigued on the subject of preparing and cooking sausages. Another hit was the wine tasting from Bergeron Winery estates as they offered a variety of wines to sample. Lions president, Wayne Conway, would like to thank John McDougall who chaired this event, the members of the Verona Lions Club, their spouses and the many volunteers from the community who helped to make the Garlic Festival happen.
The Adopt a Barrel Flower contest was another incredible success. Even though this was a very hot, dry summer, the barrels were vigourously watered and maintained for the whole summer. The barrels from the contest brightened up the street and the rest of Verona got behind these efforts and created their own colourful displays in their front yards and their gardens. Congratulations to the Verona Hardware Store who won first prize. Kudos to all the participants.
Registration for Scouts Canada, South Frontenac Group, 1st Verona will be held this evening, Thursday, September 6 from 7:00 to 8:00 p.m. in Trinity United Church Hall. For further information call 613-372-2050 or email sfg@bell.net or Loyalist Area website: www.kingstonscouting.ca
The Frontenac Farmers Market is holding a Verona Community Garage Sale at the Verona Lions Centre. Saturday Sept 8, from 9 am to 1 pm. E-mail dhandgs@sympatico.ca if you wish to reserve a spot $15.
Back by popular demand, Trinity United Church Pie-Makers will hold their Annual Pie Sale. 100 apple pies will be lovingly baked and at $9 per pie, you can stack your freezer, buy one for your neighbour, one as a hostess gift, and a few for your table. To order call Marilyn at 374-2694 to pre-order and pre-pay. Pies can be picked up on Sept 28 just in time for Thanksgiving. Hurry, don't be disappointed, last year they sold out, order early.
Bellrock Community Hall is holding a Chili-in-a-Bowl fundraising dinner. Come and enjoy a bowl of your favourite chili (there will be at least 5 kinds to choose from!) served in a beautiful hand-made bowl created by Tim deRose of Wilton Pottery. Take the bowl home with you. Music during the meal by Toute Ensemble (Debbie Twiddy and Anne Archer). The Bellrock school hall has undergone extensive renovations as a result of a Trillium grant. Come to the official opening, and enjoy having dinner cooked for you. Saturday, September 22, 5:30 pm. Cost: $20 or two for $35
Expect traffic delays on Rd 38 for the rest of September until December. There are lane reductions in Verona at Hardwood Creek Bridge, south of Bellrock Rd. If you are commuting to Kingston or areas outside Verona, leave yourself some extra time to get to your destination.
Debbie Lingen
For more information about Verona, Ontario please contact:
Debbie Lingen
debbie@lingens.com
613-374-2091