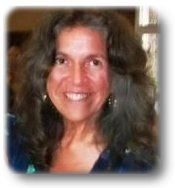 Verona News
by Debbie Lingen
debbie@lingens.com

Previous Verona News Column Issues
Published September 13, 2012
A new business opened its doors on September 10 in Verona. Hannah Orser has opened a Registered Massage Therapy Clinic on Main St (right next door to Local Family Farms). Massage therapy involves a range of techniques to manipulate the soft tissues and joints of the body. Hannah told me that the benefits include decreased pain, increased relaxation and improved overall well being. Massage therapy can be used in the treatment of both acute and chronic stages of conditions. You can make an appointment with Hannah by calling 343-363-5746 (this is a local number).
Can you spare a few hours a week to devote to fun? Morganne Edmison is starting units of Brownies and Guides in Verona and needs an Owl! An Owl is a woman who is interested in being part of girls lives once a week and who likes to play. Someone who can spare about 10 hours a week at the most, who likes to be an artist, play games, sing, camp, be a scientist. If you think you have those qualifications and would like to be part of a great team, give Morganne a call at 613-374-1002 or e-mail veronagirlguides@hotmail.ca
Sympathy is extended to family and relatives of Ted Lansdell who passed away quietly at Providence Manor, on September 4 at the age of 92. Loving husband of Irene (Graham) for 64 years, Ted was an outstanding member of the Verona Community. A Celebration of Life was held for Ted on September 9 and the Verona Lions Hall was packed with friends and family who remembered and honoured his memory.
The Quilting Group meets every first and third Wednesday of the month at Trinity United Church. 9 am to 12 noon. The next meeting is Wednesday, September 19. Anyone interested in quilting is welcome to join the group, whether a seasoned quilter or a beginner. They have lots of patterns and ideas and there are always people to help with advice. For more information call Ann McDougall at 613 374-2516.
The Old Hims and The Mohawk Messengers will be playing at the Portland Community Church, Hartington. Friday, September 21 at 7 pm. Refreshments. Free Will offering. For more information, call 613-374-2178
Place your orders for Apple Pies. Trinity United Church Pie-Makers are holding their Annual Pie Sale. $9 per pie. Pies must be pre-ordered and pre-paid. To order call Marilyn at 374-2694 . Pies must be picked up on Sept 28 (just in time for Thanksgiving.)
Grandmothers By The Lake is hosting "An Evening Of Blues" on Saturday, September 29, 6:30 at the Rivendell Golf Club. There will be a buffet, silent auction, and dancing to Shaun Riley and the Chrome Hearts! Tickets are $30.00 a person and can be purchased in Verona at Jitterbugs, Local Family Farms and Rivendell Golf Club, in Harrowsmith at Tiffany's Gift Shoppe, and in Sydenham at Memory Lane Flowers. All proceeds to the Stephen Lewis Grandmothers Helping African Grandmothers campaign. For further information, call Marni at 613 374-9929.
Debbie Lingen
For more information about Verona, Ontario please contact:
Debbie Lingen
debbie@lingens.com
613-374-2091