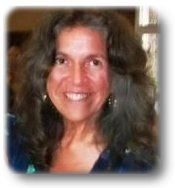 Verona News
by Debbie Lingen
debbie@lingens.com

Previous Verona News Column Issues
Published September 20, 2012
Shorter days and crisp nights are here. However our community is active with events to help keep you happily occupied as winter slowly approaches.
Warm up those cold nights with a bowl of Chili. Bellrock Community Hall is holding a Chili-in- a-Bowl fundraising dinner. Enjoy a bowl of your favourite chili (there will be at least 5 kinds to choose from!) served in a beautiful hand-made bowl created by Tim deRose of Wilton pottery. The bowl is yours to keep. Music during the meal by Toute Ensemble (Debbie Twiddy and Anne Archer). Saturday, September 22, 5:30 pm. Cost: $20 or two for $35. Tickets can be purchased at Local Family Farms and Asselstine Hardware Store.
Don't miss out on a great Old Time Country Music weekend! The Frontenac Old Time Music Championship will be held Saturday, September 22 and Sunday, September 23 at the Bedford Hall, 1381 Westport Road. There will be prize money & ribbons for the Singing Contest, Fiddle Contest, Guitar Contest, Banjo Contest and Mandolin Contest. Participate in the Fiddle Workshops. For more info visit the website www.frontenacoldtimemusic.com or call Cliff or Mary Rines, 613-358-5370. Proceeds, after expenses, will support the musical education of students through music programs of local elementary and secondary schools.
Stuff a cruiser! On Saturday, September 22, Ontario Provincial Police officers will be parking an OPP cruiser at Reid's Foodland. Help fill the cruiser with non-perishable food items. The food collected will support the Food Bank operated by Southern Frontenac Community Services Corporation
The Verona Lions Club will be hosting a blood donor clinic on Wednesday September 26 from 3:30 to 6:30 pm at the Verona Lions Hall, Verona Sand Rd. To avoid a wait you can book an appointment by calling Canadian Blood Services toll-free at 1-888-236-6283 or online: www.blood.ca
Play euchre on Thursday, September 27. Lunch is at noon, euchre at 1 pm. Cash prizes and lunch all included for $2.00 at the Bellrock Community Centre. For more information call Nancy Wagar 613-358-2368.
To help raise funds, Christmas for Kids is holding a bottle drive on Saturday, September 29. They will be located at the Verona Foodland starting at 10 am. You can drop off your empties with them and be assured that the funds are going to a very worthwhile cause.
Join Desert Lake Family Resort for a reunion at Desert Lake as they celebrate 40 years of tourism. The festivities begin Saturday, September 29 from 2 pm until 8 pm at the Todd Sweeney outdoor pavilion. There will be music, a BBQ and displays of memorabilia. You can contact the Resort to RSVP 613 - 374-2196
Grandmothers By The Lake is hosting "An Evening Of Blues" on Saturday, September 29, 6:30 at the Rivendell Golf Club. There will be a buffet, silent auction, and dancing to Shaun Riley and the Chrome Hearts! Tickets are $30.00 a person and can be purchased at Jitterbugs & Local Family Farms and Rivendell Golf Club. All proceeds to the Stephen Lewis Grandmothers Helping African Grandmothers campaign. For further information, call Marni at 613 374-9929
Debbie Lingen
For more information about Verona, Ontario please contact:
Debbie Lingen
debbie@lingens.com
613-374-2091