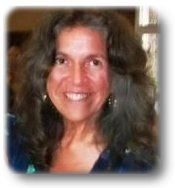 Verona News
by Debbie Lingen
debbie@lingens.com

Previous Verona News Column Issues
Published September 27, 2012
Turkey Bingo is back! Two special events to try your luck at winning a turkey for the Thanksgiving dinner. Prince Charles Public School is hosting a Turkey Bingo on Tuesday, October 2. The doors open at 6:00 pm with games starting at 6:30 pm. There will be a canteen and raffle prizes available to be won. All the proceeds are going towards the grade eight graduation.
The Verona Lions will host a Turkey Bingo evening on Thursday, October 4. Doors and canteen open at 6 pm. Early Bird Bingo starts at 6:50 pm. 12 regular games and 2 share the wealth. Verona Lions Club, Verona Sand Road. Free parking.
Don't put those walking shoes away. The Verona Walking Club will start on Tuesday,October 2. The club will meet for a walk inside the Verona Lions Hall every Tuesday and Friday morning from 10 am to 11 am. All you need is $1.00 per session and your running shoes. For more information contact Bill at 613-374- 3234.
Verona will soon have two full time doctors. As of January 2013, Dr. Piotr Oglaza, MC CCFP will join Dr Laurel Dempsey at the Verona Medical Clinic. Dr. Oglaza is accepting new patients and if you are interested in becoming a patient you can apply now, either directly to the clinic or call 613-374-1382.
Anyone who has been fortunate enough to taste Willie Lapointe's pies, knows that Willie is a terrific chef. Willie just returned from the Richmond Agricultural Fair sporting three prize ribbons. He won two first prize ribbons for his pumpkin pie and butter tarts and a second prize ribbon for his apple pie. Kudos Willie!
The Christmas for Kids Campaign is holding a bottle drive this Saturday, September 29. They will be located at the Verona Foodland starting at 10 am. You can drop off your empties (wine, beer, or cooler empties) with Santa's helpers.
Gentle Yoga classes will start on Tuesday, October 2, from 3:30 pm to 5:00 pm at Trinity United Church. To register, please call Tanya at (613) 273-5693. The cost will be $100 for 10 classes, or pay $12 per class. Newcomers are encouraged to drop by to enjoy the benefits of gentle yoga and try out a class for $5.
The Diners Club Program for adults, ages 55 plus, in Verona will be held Thursday, October 4, at noon at the Lions Center. Reservations are required. Call 613-376-6477. Rural Visions
Don't forget to pick up your pre-ordered pies from Trinity United Church this Friday, September 28. Pies can be picked up from 12 noon on.
Grandmothers By The Lake is hosting "An Evening Of Blues" on Saturday, September 29, 6:30 at the Rivendell Golf Club. There will be a buffet, silent auction, and dancing to Shaun Riley and the Chrome Hearts! Tickets are $30.00 a person and can be purchased in Verona at Jitterbugs. Local Family Farms and Rivendell Golf Club. All proceeds to the Stephen Lewis Grandmothers Helping African Grandmothers campaign. For further information, call Marni at 613 374-9929
Debbie Lingen
For more information about Verona, Ontario please contact:
Debbie Lingen
debbie@lingens.com
613-374-2091