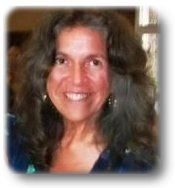 Verona News
by Debbie Lingen
debbie@lingens.com

Previous Verona News Column Issues
Published October 11, 2012
Dinner Theatre has come to Bellrock! The Bellrock Community Hall Association proudly presents their first Dinner Theatre evening on Saturday, Oct. 13 with a repeat performance on October 20. The evening wll start with a delicious ham and scalloped potatoes dinner followed by a whimsical play. The play is the premier production of "Here Come The Cows or Never Say MOO In Bellrock". This melodrama is a delightful comedy. It features Verona and area actors, (which includes Dick Miller and Connie Shibley) and is directed by Doug MacIntyre. Tickets for both dinner and the play are $15 per person and can be obtained at Verona Drug Mart, Rona Verona, Asselstine Hardware and Family Farms in Verona and Ella's Bakery and Cafe in Harrowsmith - or by calling 613-374-2344
Come out and enjoy a unique choral concert featuring the Ajax Young Singers Choir performing with local choirs on Saturday, October 13 at 7:30 pm. Admission is by donation. Trinity United Church
Trinity United Church is holding their annual Pig Roast on Saturday, October 20. One sitting at 5.30 pm Adults $12, Kids 6-12 $6, under 6 - Free. Pork right off the spit, with all the trimmings, dressing, baked potato, coleslaw and homemade pie. Space is limited. Pre-booking is recommended. Call Andy Adamson at 613-374- 2442.
The Verona Pentecostal Assembly is having a fun and music filled day on Saturday, October 20. They will be holding a one-day indoors old fashion camp meeting with Gospel music by the Proverbs, the Revelations and beautiful songs from Steve Clow Ministries. Later in the day there will be a chili fundraising dinner with Rev Chuck Price. For more information contact Rev Cory Bursey, 613-374-2976.
On October 27, At 11 am the annual Harvest Family Mystery Hunt will begin. There will be a woody family scavenger hunt, harvest crafts, cool give aways and much more.
Do you need your flu shot? A flu clinic will be held at the Verona Medical Clinic on Wednesday October 24 from 10 to 3 pm. This clinic is for seniors and high risk patients. Everyone else by appointment or as they turn up.
Do you need incentive to work off the turkey overload from last weekend? Join the Verona Walking Club as they meet every Tuesday and Thursday at the Verona Lions Hall from 10 am to 11 am. All you need is $ 1 plus your walking shoes.
The Quilting Group will meet Wednesday, October 17 at Trinity United Church. 9 am to 12 noon. Anyone interested in quilting is welcome to join the group, whether a seasoned quilter or a beginner. They have lots of patterns and ideas and there are always people to help with advice. For more information call Ann McDougall at 613 374-2516.
Debbie Lingen
For more information about Verona, Ontario please contact:
Debbie Lingen
debbie@lingens.com
613-374-2091