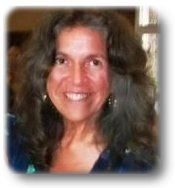 Verona News
by Debbie Lingen
debbie@lingens.com

Previous Verona News Column Issues
Published October 25, 2012
This is it - your last chance, this year, to visit the Frontenac Farmers Market. Then the market is closed until the spring. Stock up those pantries now for the winter ahead. Verona Lions Club, Saturday, October 27. 9 am to 1 pm.
Come out to the Harvest Family Mystery Hunt this Saturday, October 27 at the Verona Pentecostal Assembly . There will be a woody family scavenger hunt, harvest crafts, cool give aways and much more. Fun starts at 11 am.
Sisters By Heart invite us to a Special Ladies Night Out on Monday, October 29. The topic is " Splashes of Joy in the Downspouts of Life". The keynote speaker is Wendy Farha, singer and comedian. Verona Free Methodist Church, 7 to 9 pm. Tickets $ 5.00 available in advance or at the door. For more info call 613-374-1232
The Annual Christmas Craft and Bake Sale sponsored by local crafters and organised by Joyce Casement will be held Saturday, November 3. Local crafters will be selling hand knitted, sewn, and crocheted gifts as well as a variety of delightful seasonal pieces including pottery and jewellery. This year will feature 2 bake tables. You will be hard pressed to find a tastier selection of pies, cakes, cookies and other yummies to tempt your taste buds. Lunch will be available with proceeds going to the " Children of Haiti" organisation. Trinity United Church. 9 am to 2 pm
Christmas for Kids is a Verona Community Association program that ensures that no child in the Verona area goes without gifts at Christmas. To help raise funds for this worthwhile cause, Christmas for Kids is holding a bottle drive on Saturday, November 3. They will be located at the Verona Foodland starting at 10 am. You can drop off your empties (wine, beer, or cooler empties) with Santa's helpers.
The Rural Women's Group will meet on Wednesday, October 31. This group provides a safe and welcoming place for rural women to get together, addressing common interests and needs within Frontenac County. The meetings are held at Southern Frontenac Community Services. Transportation is available. Please call in advance to arrange it. For more information, please contact: Kate Hulton, Family Services Coordinator at 613-376- 6477 or toll free: 1-800-763-9610
Verona Diners Club for adults, ages 55 plus, will be held Thursday, November 1. The program provides full-course, catered meals with the flexibility to meet varying dietary needs. For a cost of $11 per person, you will enjoy a mid-day meal and entertainment. Noon at the Verona Lions Hall. Reservations are required. Call 613-376-6477. Rural Visions
Bingo! The Verona Lions will host a Turkey Bingo evening on Thursday, November 1. Doors and canteen open at 6 pm. Early Bird Bingo starts at 6:50 pm. 12 regular games and 2 share the wealth. Verona Lions Club, Free parking.
The next Diabetes Session will be held Thursday, November 1 at the Verona Medical Clinic. A registered dietician and a Nurse Practitioner will discuss various aspects of diabetes management. 9 am to 12 noon. To register and for more information call Anne MacDonald, 613-544-3400 ext 3589
Have a happy and safe Halloween!
Debbie Lingen
For more information about Verona, Ontario please contact:
Debbie Lingen
debbie@lingens.com
613-374-2091