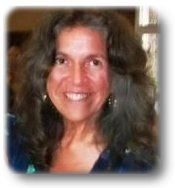 Verona News
by Debbie Lingen
debbie@lingens.com

Previous Verona News Column Issues
Published November 8, 2012
It was a great start to the Christmas season! Trinity United Hall was packed with shoppers as they perused the wide diversity of vendors at the Annual Craft and Bake Sale sponsored by local crafters. Organizer Joyce Casement was thrilled by the participation of the community in supporting our local crafters and the obvious fun that everyone was having. Stay tuned to this column for more exciting events throughout the next two months as we ring in the Holiday Season.
Prince Charles Public School will mark Remembrance Day this Friday, November 9 at the cenotaph on Main Street with a ceremony, wreath laying, and a minute of silence. The ceremony will start at 10:45 am at the cenotaph in McMullen Park. A special open invitation is extended to all veterans and Verona residents to attend and help us remember. In case of inclement weather the ceremony will be held in the gym at Prince Charles P.S
The Christmas for Kids Campaign is in full swing. This Verona Community Association sponsored program works closely with Prince Charles Public School to make sure that no child is left off Santa's list. Presents, that are chosen to fit the special needs of each child, are wrapped and prepared for surprise delivery. To raise funds for this cause, collection jars have been distributed throughout the village in various stores and businesses. Any unwrapped new toys, new books or new clothes can also be dropped off at the Verona Hardware Store. Your generosity will help make this a special Christmas for a lot of Verona and area children and their families.
There will be a Craft Sale at St. Paul's United Church in Harrowsmith. Craft tables, chili lunch , and Bake table! If you wish to book a table ( $15.00) call Marni at 613 374-9929 or Suzanne at 613-386-7751. Sat. Nov 10 from 9 a.m. until 2 p.m.
South Frontenac Community Services provides Foot Care Clinics for seniors or physically disabled adults. Diabetic referrals are accepted. These clinics are held at the Verona Medical Clinic on the second Tuesday of each month. Appointments start at 9:00 AM. Reservations are required for the November 13 clinic. Call 613-376-6477.
Mark November 16th on your calendar for the 2nd annual Christmas for Kids Shopping night at Nicole's Gifts. There will be in store specials, food tasting and hot apple cider. Ten percent of the evenings sales will be donated to Christmas for Kids.
The Bellrock Community Center folks are raising the roof with the help of the LaSalle Causeway Band. This lively 14-member swing band will be performing music from the 30's right up to contemporary rock 'n roll on Saturday, November 17 starting at 7:30 pm. Freewill offering
Don't forget to pick up your tickets to the North Frontenac's Little Theatre Production of Tom Sawyer and be entertained by some of Verona's finest local talent. The show will run Thursday to Saturday, November 22 to 24 at 7:30 pm with a Sunday Matinee, Nov 25 at 1:30 pm. Tickets available at Verona Rona Hardware. Adults $ 12, students $ 10
Debbie Lingen
For more information about Verona, Ontario please contact:
Debbie Lingen
debbie@lingens.com
613-374-2091