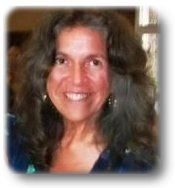 Verona News
by Debbie Lingen
debbie@lingens.com

Previous Verona News Column Issues
Published November 15, 2012
As the holiday season fast approaches, our thoughts turn towards finding that perfect present. Shop local! The local shops have stocked up for the holiday season and now is the time to find that unique holiday gift. And for the truly "hard to buy for, they have everything" person, a gift certificate from one of Verona's businesses is an ideal solution.
For a swinging evening, dance to the music of the LaSalle Causeway Band. This lively 14-member swing band will be performing music from the 30's right up to contemporary rock 'n roll on Saturday, November 17 at the Bellrock Community Center starting at 7:30 pm. Freewill offering
The 2nd annual Christmas for Kids Shopping night at Nicole's Gifts will be this Friday, November 16. There will be in store specials, food tasting and hot apple cider. Ten percent of the evening's sales will be donated to Christmas for Kids.
Two family-orientated Fridays coming up. Gather up the family, grab the skates and enjoy an afternoon of free skating at the Frontenac Community Arena on Friday, November 23. 12: 30 pm to 2 pm. There will be music and fun gifts for all the kids. Non-perishable food items for the Verona Food Bank appreciated.
Then on the following Friday, November 30, join your friends and neighbours as we gather at McMullen Park for the Annual Verona Christmas Tree Lighting Celebration at 7 pm. There will be lots of free hot chocolate, hot dogs and marshmallows to go around as we sing Christmas carols with Ross Clow. Non- perishable food items for the Verona Food Bank appreciated.
K3C Community Counselling Centre in partnership with Verona Medical Centre is offering a Women's Group "Growing a Healthier Me in Relationships" on Tuesday November 27. 10:00 am to 12:00 pm at the Verona Medical Centre. The group is free and space is limited. For info about registration call Manijeh at 613-549-7850 ext 3215
Is the cold weather preventing you from taking your daily walks? Join the Verona Walking Club. The club meets for a walk inside the Verona Lions Hall every Tuesday and Friday morning from 10 am to 11 am. All you need is $1.00 per session and your running shoes. For more information contact Bill at 613-374-3234.
Debbie Lingen
For more information about Verona, Ontario please contact:
Debbie Lingen
debbie@lingens.com
613-374-2091