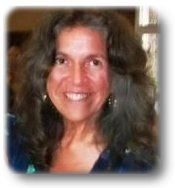 Verona News
by Debbie Lingen
debbie@lingens.com

Previous Verona News Column Issues
Published November 22, 2012
Congratulations to Linda Bates, who was awarded the Barry C O'Connor Excellence in Support Staff Award presented by the Limestone District School Board on Wednesday, November 14. Linda was recognised for all the hours and efforts put forward in her years of dedication to ensuring that her students' high school experiences are the best possible ones. She is very active in supporting students with special needs. She has been fundamental in fundraising for projects and field trips. She has been very active in assisting students in their drama productions and track and field events. It was a well-deserved honour. Kudos Linda!
Something new and exciting for Verona! The grand opening of 'Style Revival" was held Wednesday November 21. Style Revival will be offering gently used clothes for men, women and children. All the clothes are free. This new enterprise is provided by the Verona Free Methodist Church. Shopping hours will be every Wednesday and Thursday from 10 to 1 pm and will be in the basement of VFM. For more information call Kielo Carlson 613-374- 5290
101 Nativity Scenes is back by popular demand. You will be delighted with all the beautiful nativity scenes and this year every child can make their very own nativity to take home. Cole Lake Free Methodist Church, Rd 38 and Whitelake Rd. Friday November 23, 6:30 to 8:30 pm and Saturday and Sunday, November 24 and 25, from 1pm to 3pm, free admission.
Local thespian, Dick Miller is starring in "The Farndale Avenue Housing Estate Townswomen's Guild Dramatic Society Production of a Christmas Carol" in Selby. This comedy is sure to leave everyone in stitches. Originally set in England it has been reset for Ontario to feature some local humour. What can go wrong, goes wrong. A snowstorm prevents half the cast from showing up leaving Dick, the stage manager to fill in for seven characters. Multiple performances between November 23 and December 8 including two matinees. Tickets are $15 and Seniors rates on Sundays are $12. Tickets are available at Gray's Drugstore in Napanee (613) 354-3346. For more info, visit the website http://www.lennoxtheatre.ca/playbill.php
Enjoy an afternoon of free skating at the Frontenac Community Arena on Friday, November 23. 12: 30 pm to 2 pm. There will be treat bags for all the kids. Non-perishable food items for the Verona Food Bank appreciated.
K3C Community Counselling Centre in partnership with Verona Medical Centre is offering a Women's Group "Growing a Healthier Me in Relationships" on Tuesday November 27. 10:00 am to 12:00 pm at the Verona Medical Centre. The group is free and space is limited. For info about registration call Manijeh at 613-549-7850 ext 3215
Frontenac Women's Chorus presents "Colour Me Christmas" with traditional carols and contemporary songs of the season. December 1, 7:30, at the Bellrock Community Hall. Admission is by Freewill Donation.
Sisters By Heart invite us to a Special Ladies Night Out on Monday December 3. The theme is "A cup of Christmas" with special guest Erin Wong. The Verona Free Methodist Church, 7 to 9 pm. For more info call Darlene 613-374-1232
Debbie Lingen
For more information about Verona, Ontario please contact:
Debbie Lingen
debbie@lingens.com
613-374-2091