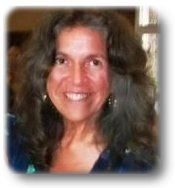 Verona News
by Debbie Lingen
debbie@lingens.com

Previous Verona News Column Issues
Published November 29, 2012
Don't miss the Verona Christmas Tree Lighting Ceremony this Friday, November 30, starting at 7 pm. For nineteen years, Verona and area residents have gathered at McMullen Park to celebrate the beginning of the holiday season. Ross Clow will lead the crowd in Christmas carols and songs, while neighbours chat and children romp in the crisp night air. The Free Methodist Youth Group will serve free hot chocolate The Verona Lions provide free hot dogs and marshmallows around a firepit. The crowd gives the countdown to the lighting of the tree and Verona's Holiday season officially begins. Non-perishable food items for the Food Bank appreciated.
The 1st Verona Girl Guides will be participating in the Harrowsmith Santa Claus parade this Saturday, December 1. They will be wheeling a canoe. Yes, a canoe on wheels! The canoe and guides will be accepting food donations to give to the local food bank. They will also be collecting monetary donations for local charities.
I had a sneak preview of Lee Casement's new release CD "In The Guestroom Part 2: By Design or By Desire" and I loved it. Lee will hold the official CD Release Event on Saturday, December 1 at The Mansion, 506 Princess St., Kingston, 9 pm. This is a great opportunity to see Lee and all the local talent featured on his CD performing live. Tickets are $5.
Frontenac Women's Chorus present "Colour Me Christmas" featuring traditional Carols and contemporary Songs of the Season. Freewill offering or an item for the Food Bank. There will be a raffle for a basket of goodies. Saturday, December 1, 7:30 at the Bellrock Community Hall.
Sisters by Heart invite us to a Ladies Night Out to enjoy "A Cup of Christmas" Monday, December 3 at 7 p.m. at Verona Free Methodist Church. The evening will start off with entertainment by The Harrowsmith Bell Ringers conducted by Karen Snider, ringing in several Christmas carols. Keynote speaker will be Erin Wong from The Salvation Army Kingston Citadel. At the October "Sisters By Heart" event, those in attendance chose to participate in the "Christmas for Kids" campaign by purchasing needed socks and underwear. Those gifts and cash donations will be collected. Admission is $5. For more information, please contact the church office at 613 374-1232.
Bingo! The Verona Lions will host a Turkey Bingo evening on Thursday, December 6. Doors and canteen open at 6 pm. Early Bird Bingo starts at 6:50 pm. 12 regular games and 2 share the wealth. Verona Lions Club.
The Community Choir presents their Annual Christmas Concert. This is their gift to the community. It will be held at the Verona Trinity United Church, Friday December 7 starting at 7:30 pm. Free admission
There will be a Country Gospel Concert featuring Chris Murphy, Jon McLurg and the Old Hims at the Portland Community Church. Hartington, Friday December 7 at 7 pm.
Phone number correction in last week's column. For further info on " Style Revival" the newly opened, gently used clothing centre, contact Kielo Carlson at 613-374-5289
Debbie Lingen
For more information about Verona, Ontario please contact:
Debbie Lingen
debbie@lingens.com
613-374-2091