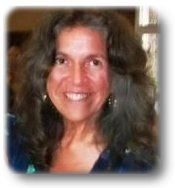 Verona News
by Debbie Lingen
debbie@lingens.com

Previous Verona News Column Issues
Published December 6, 2012
Over 100 people braved the cold wintry night to attend the 19th Christmas Tree Lighting. Despite the bitter cold, everyone thoroughly enjoyed the evening while roasting marshmallows, downing gallons of hot chocolate and keeping close to the roaring fire pit. Special thanks to Ross Clow, who ignored his freezing fingers, and entertained us with his guitar, Bauder Road for loaning all the sound equipment and Matt Clow for the set-up and running of the system. It was a great start to the Holiday Season.
Bingo! The Verona Lions will host a Turkey Bingo evening on Thursday, December 6. Doors and canteen open at 6 pm. Early Bird Bingo starts at 6:50 pm. 12 regular games and 2 share the wealth. Verona Lions Club, Free parking.
A Community Choir presents "Spirit of Advent", a Christmas Choral Concert. The concert will be held at the Verona Trinity United Church, Friday, December 7 starting at 7:30 pm. Free admission. Refreshments served after the concert. For information call 613-372-2525
A "Christmas Homecoming Celebration" Country Gospel Concert featuring Ross Clow, the Old Hims and Crooked Wood will be held in the Country Church, Hartington on Friday December 7 starting at 7 pm. Free will offering and refreshments. For more information call 613-374-2178.
Santa is coming to Nicole's Gifts! Have a picture taken on Santa's knee! A small donation of a non-perishable food item is appreciated. Saturday, December 8, 11 am to 2 pm
The Communications and Electronics Vimy Band presents "A Charity Christmas Concert". Many of Verona's and area finest talent will be playing. No tickets required. Cash and food donations will be accepted at the door. The concert will be held at the Sydenham Street United Church on Monday, December 10, 7:30 pm.
The Frontenac Farmers Market will be hosting a Christmas Market on Saturday December 15 from 9am to 2pm at the Verona Lions Club. The regular market vendors will be on hand as well as an assortment of guests vendors! This is a great opportunity to get ready for the holidays and support your local market. Like their facebook page for more updates - www.facebook.com/FrontenacFarmersMarket
Don't miss "A Christmas Carol" by Charles Dickens at the Bellrock Community Center. This play has been revised and abridged from an original reading version prepared by Dickens in 1868. Christmas punch and refreshments to follow. No admission charge but free will offerings happily accepted. Saturday, Dec 15, 7:30 pm.
Verona Free Methodist Church is holding their Annual Christmas event called 'A Walk to the First Christmas.' Journey back in time to the night Jesus was born. Tours leave every 10 minutes. Friday December 14, starting at 6 pm and Saturday and Sunday Dec 15 and 16 starting at 6:30 pm
Join us Christmas day for a fun packed, music filled day with a delicious Christmas feast with all the trimmings served up. Share our Verona Christmas Spirit! This is a free event and is open to Verona and area residents. For more details call Joyce Casement at 613-374- 3406.
Debbie Lingen
For more information about Verona, Ontario please contact:
Debbie Lingen
debbie@lingens.com
613-374-2091