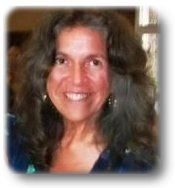 Verona News
by Debbie Lingen
debbie@lingens.com

Previous Verona News Column Issues
Published December 12, 2012
Our backyard is keeping us thoroughly entertained. Every morning we replenish the feeder with sunflower seeds and peanuts and sit back and enjoy the parade. The blue jays descend in a raucous horde and devour the peanuts. The chickadees fiercely swoop down between the jays to quickly peck a few of the sunflower seeds. The morning doves and blackbirds descend along with the squirrels. So far we have spotted one brave cardinal who patiently waits until the ravenous horde has departed. By late afternoon the cupboard is bare and all is quiet again. Life is never boring in Verona.
The Frontenac Farmers Market is hosting a Christmas Market on Saturday, December 15 from 9 am to 2 pm at the Verona Lions Club. The regular market vendors will be on hand as well as an assortment of guest vendors! Stock those pantries and support your local market.
Stuff the Cruiser! The OPP will park a cruiser at Reid's Foodland in Verona on Saturday, December 15 from 10 am to 3 pm. Bring your non-perishable food items for the Southern Frontenac Community Services Food Bank and help stuff the cruiser full.
Verona welcomed Santa Claus at Nicole's Gifts last Saturday. Lots of happy youngsters dropped by to say hello and get their picture taken with Santa. Special thanks to Santa who spent the afternoon away from his busy workshop to visit Verona and to Peggy Spafford who took all the great pictures.
Enjoy "A Christmas Carol" by Charles Dickens at the Bellrock Community Center on Saturday December 15 at 7:30. Christmas punch and refreshments to follow. Free admission but free will offerings will be happily accepted. Proceeds will go to support the Bellrock Community Center.
Verona Free Methodist Church is holding their Annual Christmas event called 'A Walk to the First Christmas.' Journey back in time to the night Jesus was born. Enjoy eating with the wise men at a first century meal in Herod's throne room. Tours leave every 10 minutes. Friday December 14, starting at 6 pm and Saturday and Sunday Dec 15 and 16 starting at 6:30 pm
Join us Christmas Day for a fun packed, music filled day with a delicious Christmas feast served up. This is a free event and is open to Verona and area residents. The fun starts at 10:30 am and the turkey dinner with all the trimmings is served at noon. There will be games, crafts and treat bags for the children. Come early and enjoy some good old Verona hospitality along with the music of Ross Clow and other entertainers. For more details or if you need transportation to the event, call Joyce Casement at 613-374-3406.
There will be a New Year's Eve Party at the Verona Lions Hall. Monday, December 31. 7 to 1 pm. Dance to DJ. Cash bar. Lunch will be served. $15 a ticket. All proceeds go to Christmas For Kids. For more information or tickets contact Dustin Pritchard 613-484- 5974, or Geoff Crawford 613-329-7159. Tickets also can be purchased at Verona Hardware.
Debbie Lingen
For more information about Verona, Ontario please contact:
Debbie Lingen
debbie@lingens.com
613-374-2091