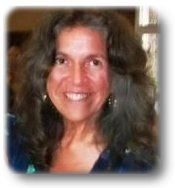 Verona News
by Debbie Lingen
debbie@lingens.com

Previous Verona News Column Issues
Published December 19, 2012
Christmas is not a time nor a season, but a state of mind. To cherish peace and goodwill, to be plenteous in mercy, is to have the real spirit of Christmas ~ Calvin Coolidge
When I first started writing the Verona column, I wondered how I would ever find enough occasions and newsworthy events to fill the column. I didn't have to worry. Most weeks I have to pare down the descriptions to fit it all into my 500-word allotment.
Verona and area is full of the Christmas spirit year round. The community rallies around all its residents to bring forth events that help bolster our community spirit and well being. Festivals, concerts, plays, dinners, fundraising events - there is never a dull moment. Churches, Clubs, Associations and private citizens all take an active part in keeping Verona and area alive and flourishing. There is always something to look forward to.
As we welcome in the New Year, this is the time to recognize the people who help make Verona and area such a great community. The volunteers - the unsung heroes! Without you, we could not begin to accomplish all that we do each year. Whether you spared an hour, or many, to volunteer, it is all so very much appreciated. Thank you!!
Join us Christmas day for a fun packed, music filled day with a delicious Christmas feast served up. This is a free event and is open to Verona and area residents. The fun starts at 10:30 am and the turkey dinner with all the trimmings is served at noon. There will be games, crafts and treat bags for the children. Come early and enjoy some good old Verona hospitality along with the music of Ross Clow and other entertainers. For more details or if you need transportation to the event, call Joyce Casement at 613-374-3406.
There will be a New Year's Eve Party at the Verona Lions Hall. Monday, December 31. 7 to 1 pm. Dance to DJ. Cash bar. Lunch will be served. $15 a ticket. All proceeds go to Christmas For Kids. For more information or tickets contact Dustin Pritchard 613-484- 5974, or Geoff Crawford 613-329-7159. Tickets also can be purchased at Verona Hardware.
Bingo! The Lions will host a Bingo on Thursday, January 3 at the Verona Lions Club. Doors and canteen open at 6 pm. Early Bird Bingo starts at 6:50 pm. 12 regular games and 2 share the wealth.
My New Year's wish to our Frontenac News readers comes via two quotes. The first is for the sentimental souls like me . " We spend January 1 walking through our lives, room by room, drawing up a list of work to be done, cracks to be patched. Maybe this year, to balance the list, we ought to walk through the rooms of our lives... not looking for flaws, but for potential." ~Ellen Goodman
The second quote is for the lighthearted. " May all your troubles last as long as your New Year's resolutions." ~Joey Adams
Debbie Lingen
For more information about Verona, Ontario please contact:
Debbie Lingen
debbie@lingens.com
613-374-2091