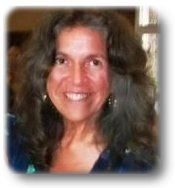 Verona News
by Debbie Lingen
debbie@lingens.com

Previous Verona News Column Issues
Published January 10, 2013
The New Year is here and so is winter. It arrived so appropriately on December 21, winter solstice. Our new snow shovels are now broken in and I think I am finally ready for another three months of the cold white stuff.
If one of your New Year's resolutions is to get in better shape, Verona has some options for you. TOPS is a non-profit, non-commercial weight-loss support and wellness education organization. They offer support to motivate healthy lifestyle change and permanent weight loss. Free introductory meetings for potential members. Verona TOPS chapter meets weekly Mondays, 6:00 pm to 7:30 p.m. lower level, Verona Free Methodist Church. For more information e-mail: sue_bob_ungar@sympatico.ca.
Another option is the Verona Walking Club. The club meets for a walk inside the Verona Lions Hall every Tuesday and Friday morning from 10 am to 11 am. All you need is $1.00 per session and your running shoes. For more information contact Bill at 613-374- 3234.
Trinity United Church will be serving their popular "Winter Weekend Wake-Up Breakfasts" starting Saturday, January 12. Enjoy a good old fashioned home made breakfast and chat with friends and neighbours. Scrambled eggs, bacon, toast and fried potatoes for only $5.00. Plus your choice of tea, milk, juice, muffin or cup of coffee for $1.00 more. Conversation is free. Breakfast will be served from 9 am to 11 am. Trinity United Church, Verona.
The Verona Lions Hall was full of Christmas Cheer and laughter on December 25 for "Verona's Christmas Dinner Event". Kudos to Joyce Casement and the many volunteers and sponsors who gave unselfishly of their time and resources to bring success to this event. The food was delicious and the entertainment by Ross Clow was outstanding. The friendship and camaraderie in the hall was infectious. Once again it was the community working together that made something wonderful happen. A great way to end the year!
A big thank you to the Verona residents and businesses that have decorated the flower barrels in the holiday spirit and to the unknown person (or persons) who decorated the six barrels at the Verona kiosk in boughs of greenery. They all look fantastic.
The 2013 dog tags are now available. Cost per tag is $12.00 until April 30. Dog tags can be purchased at the Municipal Office at 4432 George Street, Sydenham or Verona RONA Hardware.
Winter is now upon us. To assist the road crews in their winter control efforts, the parking of vehicles on Township roads and village streets is not permitted from 12:00 midnight to 7:00 a.m effective now until March 31.
Debbie Lingen
For more information about Verona, Ontario please contact:
Debbie Lingen
debbie@lingens.com
613-374-2091