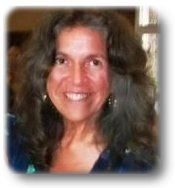 Verona News
by Debbie Lingen
debbie@lingens.com

Previous Verona News Column Issues
Published January 17, 2013
This is the Year of the Snake and if you like putting colourful stamps on your cards and letters then head down to our local post office. Sherry will show you the New Year of the Snake stamps from Canada Post. Incorporating the auspicious colours of red and gold, the stamp features a lavishly textured red water snake. Detailed sculpted embossing gives the snake a stunning third dimension. And don't forget it costs a little more to mail your letters and bills. As of January 14, the first class letter rate to destinations in Canada is now 63 cents. If you still have the P stamp, it automatically adjusts to the new price.
Bellrock Schoolhouse Theater is presenting a play for all of us who are romantic at heart. The play, "Love Letters" is a two-person play and stars two well-known Kingston actors, Fred Euringer and Carolyn Hetherington. The plot follows the correspondence between two lovers over the course of a lifetime. Valentines treats and drinks available after the play. Saturday, January 26, 7:30 pm. Freewill offering and/or food bank donation.
Trinity United Church is the place to be for catching up on gossip while enjoying a delicious breakfast. Winter Weekend Wake-Up Breakfasts will be served up for the next five Saturdays from 9 am to 11 am. Scrambled eggs, bacon, toast and fried potatoes for only $5.00. And your choice of tea, milk, juice, muffin or coffee for $1.00 more.
Southern Frontenac Community Services Corporation (SFCSC) is offering a 5 week Speaker Series on health related topics. The first session will be held on Friday, January 18 from 9am to noon at the Grace Centre in Sydenham. Guest Speaker will be Mary Gaynor-Briese who will be discussing various issues surrounding Caregiver Stress and Burnout, and how to Care for yourself as a Caregiver. If you are interested in attending, the cost is free , however please contact Lorraine Creighton at 613-376-6477 so they will have an idea on how many people will attend.
Play euchre on Thursday January 17. Lunch is at noon, euchre at 1 pm. Cash prizes and lunch all included for $2.00. Bellrock Community Centre. For more information For more information call Nancy Wagar 613-358-2368 or Tillie Koshowski 613-374-2850.
Happy Birthday wishes to Anne Perry who celebrates her birthday on January 20.
To keep on top of what is happening in and around Verona visit the Verona website www.yourverona.com Event organizers can add their event on the "Coming Events" page for free.
Debbie Lingen
For more information about Verona, Ontario please contact:
Debbie Lingen
debbie@lingens.com
613-374-2091