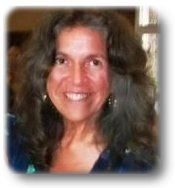 Verona News
by Debbie Lingen
debbie@lingens.com

Previous Verona News Column Issues
Published January 24, 2013
The Christmas for Kids Committee would like to thank everyone who helped out with the 2012 program. Thank you to all the businesses, churches and local groups who contributed to CFK's either financially or with material donations. Thank you also to those who were able to lend a helping hand. Many helping hands and gracious donations made for a very successful year!!
The Verona Lions Club, at their annual Christmas Dinner, acknowledged five of its members by presenting honourary life memberships to Glenn Connell, John Steele, Bazil Gillespie, Ron Goodberry and Ken Harper. All five members have volunteered many hours of community service through the Lions' initiatives. Verona has benefited from a total of 194 years that these Lion members have generously given back to this community.
Southern Frontenac Community Services Corporation would like to express a sincere thank you to all the organizations, churches, schools, the Auxiliary OPP,and the general public for their support to the food bank throughout 2012. They give a special thanks to Pastor Cory Bursey for his support for the Verona Food Bank depot at Lakeview Gospel Assembly. Food Banks Canada stated last month in their hunger count that food bank usage is at an all-time high and is up 31% since the 2008 -2009 recession. Food prices are predicted to continue to rise in 2013, so the continuing support from our community to help people in need in our community is truly appreciated. This support helps SFCSC to continue their goal which is to reduce hunger and break the cycle of poverty by education, and offering more nutritious food to their Food Bank families. For more information contact: Jennifer Linton, SFCSC Food Bank Coordinator (613)376-6477
Bellrock Schoolhouse Theater presents the play "Love Letters." Valentines treats and drinks available after the play. Saturday, January 26, 7:30 pm. Freewill offering and/or food bank donation.
Drop by Trinity United Church for the latest gossip while enjoying a delicious Winter Weekend Wake-Up breakfast. 9 am to 11 am. Scrambled eggs, bacon, toast and fried potatoes for only $5.00. And your choice of tea, milk, juice, muffin or coffee for $1.00 more.
Debbie Lingen
For more information about Verona, Ontario please contact:
Debbie Lingen
debbie@lingens.com
613-374-2091