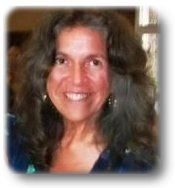 Verona News
by Debbie Lingen
debbie@lingens.com

Previous Verona News Column Issues
Published February 7, 2013
Get your daubers out and enjoy an evening of Bingo tonight. The Verona Lions will host a Bingo evening tonight, Thursday, February 7. Doors and canteen open at 6 pm. Early Bird Bingo starts at 6:50 pm. 12 regular games and 2 share the wealth. Verona Lions Club, Free parking.
Family Day is coming up fast and there will be lots to do. South Frontenac Central Recreation Committee will be sponsoring Family Day Celebrations at Frontenac Community Arena on Monday, February 18 from 10 am to 2 pm. An outdoor barbecue will offer free hot dogs and beverages. There will be free skating, sleigh rides, kids games with prizes and snowshoes for the kids to try out. A South Frontenac Community Volunteer draw will take place. The Draw is open to all volunteers from every community group and organization. Ballots can be filled out and dropped off at the entrance of the arena or by calling Dan Bell 613-372-1910.
Drop by Trinity United Church on Saturday, Feb 9 and 16 for the latest gossip while enjoying a delicious Winter Weekend Wake-Up breakfast, 9 to 11 a.m. Scrambled eggs, bacon, toast and fried potatoes for only $5, and your choice of beverage or muffin for $1 more.
The Verona Walking Club meets for a walk inside the Verona Lions Hall every Tuesday and Friday morning from 10 am to 11 am. All you need is $1.00 per session and your running shoes. For more information contact Bill at 613-374-3234.
Play euchre on Thursday, Feb. 14. Lunch is at noon, euchre at 1 pm. Cash prizes and lunch all included for $2.00 Bellrock Community Centre. For more information call Nancy Wagar 613-358-2368 or Tillie Koshowski 613-374-2850.
There will be a Foot Care Clinic at the Verona Medical Center on Tuesday, Feb 12 from 9 am to noon. For an appointment call 613-376-6477.
In January, Frontenac Paramedic Services recognized its paramedics for outstanding service accomplishments in 2012. 22 FPS paramedics were acknowledged for saving nine lives during emergency response calls.
Lots of excitement for local fisherman and businesses for this summer. Land O'Lakes Tourist Association has announced the five lakes that have been chosen for the 1st Annual Live Release Large and Smallmouth Bass Fishing Tournament that will be taking place on August 17. Kashwakamak Lake and Big Gull Lake have been chosen for North Frontenac, Sharbot Lake for Central Frontenac and Loughborough Lake and Desert Lake for South Frontenac. This plus the exciting news that Fish TV is coming to the Land of Lakes Tourist Region to film eight shows over the next two years should help bolster local recognition and tourism in our region.
Debbie Lingen
For more information about Verona, Ontario please contact:
Debbie Lingen
debbie@lingens.com
613-374-2091