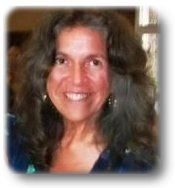 Verona News
by Debbie Lingen
debbie@lingens.com

Previous Verona News Column Issues
Published February 14, 2013
Family Day Celebrations will be held at Frontenac Community Arena on Monday, February 18 from 10 am to 2 pm. An outdoor barbecue will offer free hot dogs and beverages. There will be free skating, sleigh rides, kids games with prizes and snowshoes for the kids to try out. A South Frontenac Community Volunteer draw will take place. The Draw is open to all volunteers from every community group and organization. Ballots can be filled out and dropped off at the entrance of the arena or by calling Dan Bell 613-372-1910. This event is sponsored by the South Frontenac Central Recreation Committee.
One last chance to enjoy a Winter Weekend Wake-Up Breakfast this Saturday, February 16. The folks at Trinity United Church have done a great job filling those cold, wintry Saturdays with good food and conversation. Scrambled eggs, bacon, toast and fried potatoes for only $5, and your choice of beverage or muffin for $1 more. Breakfast will be served from 9 am to 11 am. Trinity United Church.
If you missed the Spirit of Advent Concert that was held in December at Trinity United Church, you can now download and listen to the Concert. The download link is on the Trinity United Church website. http://www.h-vpastoralcharge.org/
Southern Frontenac Community Services offers a variety of financial services to residents of this area. During Income Tax season, Canada Revenue Agency trained volunteers will complete tax returns for those individuals with incomes of less than $29,590. By appointment only. No set fee, donation expected. 613-376-6477
The next two sessions of the Speaker Series on health related topics will be held Friday, February 15 and Friday February 22 from 9 am to noon. The February 15 topic will be presented by the Alzheimer's Society. February 22 topic will be on Nutrition & Exercise for Older Adults. These sessions are free and will take place at the Grace Centre in Sydenham. To reserve your place and for more information please contact Lorraine Creighton: 613-376-6477, lorraine.creighton@sfcsc.ca South Frontenac Community Services
Visit the Style Revival Clothing Centre in the Verona Free Methodist Church. You will find fashionable, gently used clothing for men, women and children. Free of charge. Business hours Wednesday and Thursday, 10 am to 1 pm.
Happy Valentine's everyone and remember........ All you need is love. But a little chocolate now and then doesn't hurt. ~Charles M. Schulz
Debbie Lingen
For more information about Verona, Ontario please contact:
Debbie Lingen
debbie@lingens.com
613-374-2091