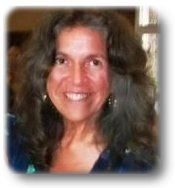 Verona News
by Debbie Lingen
debbie@lingens.com

Previous Verona News Column Issues
Published February 28, 2013
On the first Friday in March, Canadian women participate in the annual World Day of Prayer, an international ecumenical movement of prayer and action. Each year, women from a different country write a service, which reflects their justice concerns through a biblical lens. This year, France is the featured country. The theme is "I Was a Stranger and You Welcomed Me," based on the Gospel text of Matthew 25 and with a focus on migration. To learn more, visit www.worlddayofprayer.net/info.html. In Verona, Trinity United Church is hosting the Women's World Day of Prayer Service on Friday, March 1 at 10 am and a service will also be held at St. Paul's in Harrowsmith at 7 pm.
The last session of the Speaker Series on health related topics will be held Friday, March 1 from 9 am to noon. The topic is Preventing Caregiver Burnout. This session is free and will take place at the Grace Centre in Sydenham. To reserve your place and for more information please contact Lorraine Creighton: 613-376-6477, lorraine.creighton@sfcsc.ca South Frontenac Community Services
Sisters by Heart invite us to a Ladies Night Out to enjoy "That's Amore! An evening in Verona, Italy. " Monday, March 4 at 6:30 p.m. at Verona Free Methodist Church. The special evening will start off with a spaghetti dinner. Keynote speaker will be Ann Foster with guest singer Kathy Rice. Admission is $5. Tickets available at the door or in advance. Please let them know if you are able to attend. For info or tickets call 613 374-1232.
Frontenac Community Futures Development Corp. is holding a workshop on Business Planning. In this workshop, presented by Rebecca Darling from KEDCO, you will learn what questions your business plan should answer and how to write the plan and cash flow planning. Tuesday March 5 from 5 to 7 pm. This workshop is free of charge and open to businesses in the County of Frontenac. Registration is required and seating is limited. Please register by calling 613-372-1414. 1-888-372-9962 or email krista@frotenac.com. This workshop will be held at the Frontenac CFDC office, 4917 Hwy 38, Harrowsmith
The Quilting Group will meet Wednesday, March 6 at Trinity United Church. 9 am to 12 noon. Anyone interested in quilting is welcome to join the group, whether a seasoned quilter or a beginner. They have lots of patterns and ideas and there are always people to help with advice. For more information call Ann McDougall at 613 374-2516.
Bingo! The Verona Lions will host a Bingo evening on Thursday, March 7. Doors and canteen open at 6 pm. Early Bird Bingo starts at 6:50 pm. 12 regular games and 2 share the wealth. Verona Lions Club, Free parking.
Verona Diners Club for adults, ages 55 plus, will be held Thursday, March 7. The program provides full-course, catered meals with the flexibility to meet varying dietary needs. For a cost of $11 per person, you will enjoy a mid-day meal and entertainment. Noon at the Verona Lions Hall. Reservations are required. Call 613-376-6477. South Frontenac Community Services
Debbie Lingen
For more information about Verona, Ontario please contact:
Debbie Lingen
debbie@lingens.com
613-374-2091