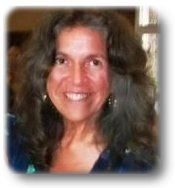 Verona News
by Debbie Lingen
debbie@lingens.com

Previous Verona News Column Issues
Published March 7, 2013
It is that time of the year again when volunteers meet to discuss plans for the 2013 Verona Cattail Festival. The first meeting is scheduled for Tuesday, March 19 at the Verona Lions Hall. It will start with a "Pot Luck" at 6 pm. Bring your favourite dish (main meal, salad or dessert). The VCA AGM meeting will follow the potluck. The Cattail Festival meeting will follow the AGM meeting. The festival agenda: suggestions for the coming season. This evening is open to anyone interested in volunteering. What better way to get involved in the Verona community? Enjoy an evening with friends and neighbours and take part in planning a great festival. 6 pm to 9 pm at the Verona Lions Hall, Verona Sand Rd. For more information call Wayne Conway 613-374-3807.
K's Klubhouse is holding a special weeklong " Over the Rainbow" camp for children 6 and older. The camp theme will be based on the Wizard of OZ. It will run from March 11 to March 15 at Bellrock Hall. There will be lots of crafts, games and costumes. $10 a day. Phone to reserve your child's spot 613-483-2326. or e-mail klubhouse@live.ca
Whodunit? Verona Lions Club presents Partners in Crime Murder Mystery Dinner. Saturday, March 23, 6:00 PM. Verona Lions Club, $35 per person (includes hot and cold hors d'oeuvres, chicken dinner and entertainment) Advance Tickets only at Verona Hardware Store and Asselstine Hardware Store. For more information contact Darlene at 613-374-3529.
Don't forget to set your clocks one hour ahead when you go to sleep this Saturday night. You will lose an hour of sleep but take heart, spring is almost here.
Debbie Lingen
For more information about Verona, Ontario please contact:
Debbie Lingen
debbie@lingens.com
613-374-2091