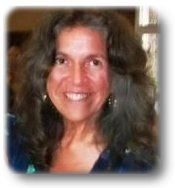 Verona News
by Debbie Lingen
debbie@lingens.com

Previous Verona News Column Issues
Published March 14, 2013
Another great season is about to begin. A PotLuck Dinner and festival meeting to celebrate the success of last year's Verona Cattail Festival and to start planning for this year will be held Tuesday, March 19. Anyone interested in finding out more about the Cattail Festival and interested in volunteering is most welcome. All volunteers from previous years have an open invitation to join. Come meet a great bunch of people who enjoy making Verona a fun place to live. See how you can take part in another successful Festival. Bring a dish and say hello! The Verona Lions Club Hall, 6 pm to 9 pm.
The Verona Community Association Annual General Meeting will also be held Tuesday, March 19 from 6:30 pm to 7:15 pm at the Verona Lions Hall. ( the AGM meeting will be held as part of the festival meeting) Elections for four positions will be held for the 2013- 2014 term. Any volunteer from any of the VCA activities can run for these positions. They are two-year term positions. Reports from the VCA activities will be submitted at this meeting. The VCA is a group of volunteers who proudly sponsor projects and events that enhance our community through celebration, beautification and helping one another. They sponsor events such as the Music in the Park concerts, the Verona Cattail Festival, the Flower Barrel contest and Christmas for Kids.
Join the massive Easter Egg hunt on Saturday, March 23. Verona Pentecostal Assembly is hosting their annual Easter Extravaganza. The fun starts with the kiddies searching for over 1000 Easter eggs and continues with Easter egg painting , Easter crafts and more games. Free hotdogs and drinks. All the fun starts at 11 am. For more information contact Rev Cory Bursey at 613-374-2976.
Enjoy a Chili Supper and Movie at the Verona Free Methodist Church on Saturday March 23 starting at 5:30 pm. Toonie desert bar! The evening is a fundraiser for the Cuban Mission Trip. All are welcome. Suggested donation is $10 a person. For tickets or more information contact the VFM at 613-374-1232.
Stuff the Cruiser! The OPP will park a cruiser at Reid's Foodland in Verona on Saturday, March 23 from 10 am to 3 pm. Bring your non-perishable food items for the Southern Frontenac Community Services Food Bank and help stuff the cruiser full.
Batter up! Baseball season is about to begin. The Frontenac County Minor Softball Association softball registration for the Verona and Hartington areas will take place Wednesday, March 27 at the Princess Anne Centre (Library) in Hartington at 6 pm and 8 pm. Registration will also occur at the Verona Lions Center on Saturday, March 30 at 12 pm and 2 pm. For more information contact: Mary Jo Dowker at 613-374-3275
Verona Lions Club presents Partners in Crime Murder Mystery Dinner. Saturday, March 23, 6:00 PM. Verona Lions Club, $35 per person (includes hot and cold hors d'oeuvres, chicken dinner and entertainment) Advance Tickets only at Verona Hardware Store and Asselstine Hardware Store. For more information contact Darlene at 613-374-3529.
Debbie Lingen
For more information about Verona, Ontario please contact:
Debbie Lingen
debbie@lingens.com
613-374-2091