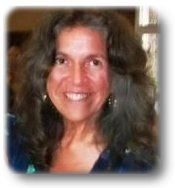 Verona News
by Debbie Lingen
debbie@lingens.com

Previous Verona News Column Issues
Published March 21, 2013
Does Verona need some changes? That is the question the Verona Community Association is asking all the residents of Verona. The VCA mailed a flyer to Verona residents this week. The flyer lists a number of issues that the VCA would like to see South Frontenac Council address. Things like; measures to reduce excess traffic speeds on our main street and cleaning up some properties. They would like you to add your concerns as well. Council is willing to help, but they need to hear from the taxpayers in Verona. There will be a Verona Village Meeting at the Verona Lions Centre on Monday, April 15. Mayor Gary Davison, John McDougall, Bill Robinson and township employees will be there to discuss the ideas for change. We are all encouraged to attend. If all Verona is there to discuss how we can improve the safety, the appearance and the appeal of our community, then council will listen. Don't forget that date. Monday April 15, 7 pm. Verona Lion's Club. For further information regarding the VCA's role in this campaign, please contact Wayne Conway at 613-374-3807.
There will be a Blood Donor Clinic at the Verona Lions Club on Wednesday, March 27 from 3:30 to 6:30pm. To book an appointment, visit www.blood.ca or call 1-888- 236-6283
1st Verona Scouting will be hosting a Pancake Breakfast on Good Friday, March 29 from 8:00 to 11:00 am at Trinity United Church Hall. The menu will be All You Can Eat pancakes with sausage, coffee, tea, and juice. 4 years and under free, 5 to 12 years $5.00, 13 and over $8.00, or a family rate of $20.00.
Verona Pentecostal Assembly is hosting their annual Easter Extravaganza on Saturday, March 23. The fun starts with the kiddies searching for over 1000 Easter eggs and continues with Easter egg painting , Easter crafts and more games. Free hotdogs and drinks. All the fun starts at 11 am. For more information contact Rev Cory Bursey at 613-374-2976.
Enjoy a Chili Supper and Movie at the Verona Free Methodist Church on Saturday March 23 starting at 5:30 pm. Toonie desert bar! The evening is a fundraiser for the Cuban Mission Trip. All are welcome. Suggested donation is $10 a person. For tickets or more information contact the VFM at 613-374-1232.
Stuff the Cruiser! The OPP will park a cruiser at Reid's Foodland in Verona on Saturday, March 23 from 10 am to 3 pm. Bring your non-perishable food items for the Southern Frontenac Community Services Food Bank and help stuff the cruiser full.
The Frontenac County Minor Softball Association softball registration for the Verona and Hartington areas will take place Wednesday, March 27 at the Princess Anne Centre (Library) in Hartington at 6 pm and 8 pm. Registration will also occur at the Verona Lions Center on Saturday, March 30 at 12 pm and 2 pm. For more information contact: Mary Jo Dowker at 613-374-3275
Debbie Lingen
For more information about Verona, Ontario please contact:
Debbie Lingen
debbie@lingens.com
613-374-2091