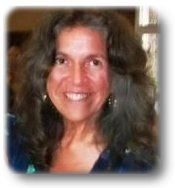 Verona News
by Debbie Lingen
debbie@lingens.com

Previous Verona News Column Issues
Published March 28, 2013
Smile for the day: Easter is the only time of the year when it's perfectly safe to put all your eggs in one basket.
1st Verona Scouting will be hosting a All You Can Eat Pancake Breakfast on Good Friday, March 29 from 8 am to 11 am at Trinity United Church Hall. 4 years and under free, 5 to 12 $5, 13 and over $8, or a family rate of $20. The menu will be all you can eat pancakes with sausage, coffee, tea, and juice.
A Community Choir presents SAINT MARK PASSION by Charles Wood on Good Friday, March 29, at 3:30 pm at St. Paul's Anglican Church, Sydenham. No admission charge, donations to the Grace Centre: South Frontenac Community Services. For more information call 613-376-3003.
The Frontenac Farmers Market is having an Easter Market on Saturday, March 30 from 9 am to 2 pm at the Lions Centre. Welcome back to the farmers and artisans. There will also be exciting new farm products and tasty Easter treats. Now is the time to restock those pantries and shop for great new ideas for Easter.
The "Vocal Legacy" group from Verona will be performing on Saturday, March 30 at 7 pm at the Parham Free Methodist Church. Free will offering. There will also be local talent performing.
South Frontenac Fire & Rescue is sponsoring a free CPR and defibrillator course for any resident of South Frontenac Township on April 6 at Prince Charles Public School. Participants must be 18 years of age or older. For further information please contact Prince Charles school at 613-374-2003 or visit www.princecharles.limestone.on.ca
The Frontenac County Minor Softball Association softball registration for the Verona and Hartington areas will take place at the Verona Lions Center on Saturday, March 30 at 12 pm and 2 pm. For more information contact: Mary Jo Dowker at 613-374-3275
The Quilting Group will meet Wednesday, April 3 at Trinity United Church. 9 am to 12 noon. Anyone interested in quilting is welcome to join the group, whether a seasoned quilter or a beginner. They have lots of patterns and ideas and there are always people to help with advice. For more information call Ann McDougall at 613 374-2516.
Verona Diners Club for adults, ages 55 plus, will be held Thursday, April 4. The program provides full-course, catered meals with the flexibility to meet varying dietary needs. For a cost of $11 per person, you will enjoy a mid-day meal and entertainment. Noon at the Verona Lions Hall. Reservations are required. Call 613- 376-6477. South Frontenac Community Services
Bingo! The Verona Lions will host a Bingo evening on Thursday, April 4. Doors and canteen open at 6 pm. Early Bird Bingo starts at 6:50 pm. 12 regular games and 2 share the wealth. Verona Lions Club, Free parking.
Debbie Lingen
For more information about Verona, Ontario please contact:
Debbie Lingen
debbie@lingens.com
613-374-2091