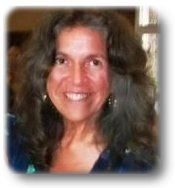 Verona News
by Debbie Lingen
debbie@lingens.com

Previous Verona News Column Issues
Published April 18, 2013
The Verona Community Association would like to thank everyone who attended the Verona Village Meeting on April 15 at the Verona Lions Club. It was an evening filled with lively discussion concerning improvements to Verona. Almost all of South Frontenac Council was there and listened to a packed room of concerned Verona residents. The VCA will be e-mailing newsletters to anyone interested in following the progress from this evening's results. To receive a newsletter, contact me at debbie@lingens.com.
Did you know the Verona Medical Clinic has an Urgent Care Clinic every Wednesday from 9 am to 8 pm. It is open to all who require urgent care whether a patient of the clinic or not. Patients must bring their health cards with them, and their cards must be up-to-date. The clinic is also accepting new patients (new to the area or without a family doctor)
Join Nicole's Gifts in celebrating their 3rd Anniversary on Saturday, April 20 from 9 a.m. to 4 p.m. This will be one-day only event with specials, food tasting and contests.
Our condolences to the family of Mary Geneva Meltz (nee Brown) who passed away on Saturday April 13. Loving Mother of Terry (Dhorie) , Michael and Gary (Rhonda). A luncheon will be held at the Free Methodist Church in Parham on Saturday, April 20 from 12 to 3 pm.
"Rev. Oscar Simpson's Country Church" with The Old Hims, Gord Struthers, Jim Smith and special guest Glenda Nichol will be held on Friday April 26, 7 pm at Hartington Community Church. Free will offering , Refreshments. Information : 613-374-2178
Join us for the Annual Trail Clean Up Day on Saturday, April 27 from 10 am to noon. The cleanup will take place in Verona from Bellrock Road to Prince Charles Public School. Wear comfortable walking or running shoes, dress for the weather and come prepared with garden gloves, bug spray and sunscreen. Children and pets are welcome. Refreshments will be provided. To register, email Trina Jones at tjones@frontenaccounty.ca or call 613-548-9400 ext 304.
The Frontenac Women's Chorus presents "Frontenac Rocks!". Women from Open Voices, director Andy Rush, and piper Walt Freeman will be joining in a fun mix of songs about our landscape - its changing face and the riches it holds. 7:00 PM, Sunday, May 5, at the South Frontenac Community Services Centre (formerly Grace United Church), 4295 Stagecoach Rd., Sydenham. Admission is by donation.
Debbie Lingen
For more information about Verona, Ontario please contact:
Debbie Lingen
debbie@lingens.com
613-374-2091