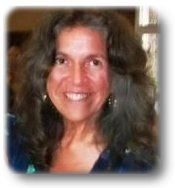 Verona News
by Debbie Lingen
debbie@lingens.com

Previous Verona News Column Issues
Published April 25, 2013
Once again this summer, Main St. Verona is going to be bursting with blooms. The Verona Community Association has just announced the fourth Annual Adopt a Flower Barrel Competition. Use your green thumb and your imagination to help beautify Verona this summer. The VCA has provided over 32 flower barrels lining Main Street, located in front of businesses, private homes and public spaces. Each of these barrels will be "adopted" by individuals. groups or businesses who will apply their gardening skills while competing for five prizes. Fourth and fifth place will win $50. Third place prize $100, Second place prize $200 and the grand prize will be $300. Deadline to enter the contest is May 17. You can pick up your entry form at Rona Hardware, Local Family Farms or Nicole's Gifts. For full contest rules log onto www.yourverona.com.
Don't forget your doggie dog tags. Bowser must be tagged by the end of April to get the special rate of $12. After that, the bite on the wallet will be $25. Scamper down to Rona Hardware to purchase your dog tags.
The Sydenham Women's Institute are hosting their Craft and Bake Sale on Saturday April 27 from 9 am to 2 pm at the Sydenham Legion Hall on Amelia Street. There will be jewellery, tupperware, jams & pickles, paintings, wood work and much more.
Bingo! The Verona Lions will host a Bingo evening on Thursday, May 2. Doors and canteen open at 6 pm. Early Bird Bingo starts at 6:50 pm. 12 regular games and 2 share the wealth. Verona Lions Club, Free parking.
The first Frontenac Farmers' Market of the season will be Saturday, May 4 from 9 am to 1 pm at the Verona Lions Club.
Sisters By Heart invite us to a Special Ladies Night Out on Monday May 6. The theme is "Teddy Bear Picnic" with guest speaker Sharon Nault and music provided by Alexa Craven and Katie Domen. Verona Free Methodist Church, 7 to 9 pm. Tickets $ 5.00 available in advance or at the door. For more info call 613-374-1232
"Rev. Oscar Simpson's Country Church" with The Old Hims, Gord Struthers, Jim Smith and special guest Glenda Nichol will be held on Friday April 26, 7 pm at Hartington Community Church. Free will offering, Refreshments. Information: 613-374-2178
The Annual Trail Clean Up Day is this Saturday, April 27 from 10 am to noon. The cleanup takes place in Verona from Bellrock Road to Prince Charles Public School. Wear comfortable walking or running shoes, dress for the weather and come prepared with garden gloves, bug spray and sunscreen. Children and pets are welcome. Refreshments will be provided. To register, email Trina Jones at tjones@frontenaccounty.ca or call 613-548- 9400 ext 304.
There will be a fundraiser for Drew Cumpson on Saturday, May 4 at the North Frontenac Arena. Silent auction, a late-night buffet and entertainment provided by Bauder Road, Killing Time and Still Standing. Tickets are $20 per person. children 16 and under free. Tickets at Toppers Convenience Store, Rona Hardware and Reid's Foodland.
Debbie Lingen
For more information about Verona, Ontario please contact:
Debbie Lingen
debbie@lingens.com
613-374-2091