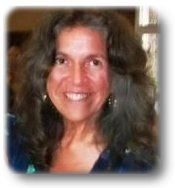 Verona News
by Debbie Lingen
debbie@lingens.com

Previous Verona News Column Issues
Published May 9, 2013
Just when I thought Mother Nature had forgotten us, the weather improved dramatically. It was a long winter but all is forgiven as we enjoyed a sneak peek at summer.
Two days left to vote for Drew. Drew Cumpson is taking part in the current National Mobility Awareness event, which is offering up three brand new accessible vans to the individuals that acquire the most on-line votes. Drew is six feet tall and he hopes to acquire one of the new vans, which have larger door openings. Help Drew reach his goal of 20,000 online votes. You can vote for Drew once a day up until the May 10 deadline by visiting the website at http://www.mobilityawarenessmonth.com/local-heroes and typing in Drew's name in the local heroes search bar.
Pies! Delicious home-made pies. Verona Trinity United Church is holding their Annual Mother's Day Pie sale at the church on Saturday, May 11. A wide selection of freshly baked nine inch pies will be sold for $9 each. The sale starts at 9 am. But hurry, they sell out quickly.
There will be a Diabetes Education Session on Thursday May 16 from 9 am to 12 pm at the Verona Medical Center. The guest speaker will be psychiatrist Dr. Joe Burley. For more information call 613-544-3400 extension 3589.
The 18th Verona Cattail Festival is less than three months away. Don't miss out on the excitement this year. Discover the fun in helping the community prepare for this event. The next Cattail Festival meeting is Tuesday, May 21 at the Verona Lions Club, 7 pm. There will be lots to discuss and decide. Come and enjoy the camaraderie. Everyone is welcome.
Mark your calendars for these important dates for the 2013 Swim and Day Camp Programs at McMullen Beach in Verona. Registration will be held at the Princess Anne Community Center in Hartington on Thursday, May 30 from 6 PM to 8 PM and Saturday, June 8 from 9 AM to 1 PM. In order to expedite the registration process, please complete the registration form on the South Frontenac Township website and bring it to the registration location. The 2013 fee for swim lessons is $50 per child per session. The fee for day camp is $230 per child per session. Session dates: Session 1 - July 2 to July 12. Session 2 - July 15 to July 26, Session 3 - July 29 to August 9, Session 4- August 12 to August 23. For more information on these programs, please contact Nate Moyse at (613) 376-3027 Ext 2231.
Effective May 1, South Frontenac Township is advising residents of changes to the hours of operation, accepted materials and tipping fees at waste disposal sites in South Frontenac. You can view the document for changes on the South Frontenac Township website. For inquiries about these changes, please contact Peggy Spafford at (613) 376-3900 Ext 4330 or email: fswsupport@township.southfrontenac.on.ca
This is a big weekend for moms. Treat your mother to a very special day and have a Happy Mother's Day!
Debbie Lingen
For more information about Verona, Ontario please contact:
Debbie Lingen
debbie@lingens.com
613-374-2091