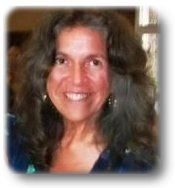 Verona News
by Debbie Lingen
debbie@lingens.com

Previous Verona News Column Issues
Published May 16, 2013
Drop by Community Yard Sale supporting the 2014 team for The Children of Haiti on Saturday, May 18 from 8 am to 2 pm. at 6058 McMahon Drive, Verona. All proceeds from this yard sale will go towards aiding this team in rebuilding a school in Haiti during the winter of 2014
Drop by the Frontenac Farmers Market this Saturday, May 18 for their annual yard sale. Treat the family to a Lions Breakfast at the Verona Lions Club.
There will be a fundraiser for Relay For Life Timeless Memories Teams this Sunday, May 19 from 9 am to 4 pm. A Ball Hockey Tournament will be held at Piccadilly Arena. To register your team contact Jennifer at 613-0374-5720
You are invited to be a star at Bell Rock Hall! Steve and Penny Lloyd are hosting a fun evening of KARAOKE in Bellrock. Funds raised support the BellRock Hall. May 25, 7:30 pm. Freewill offering. www.bellrockhall.ca or call Judy at 374-2036 for details
The Frontenac Women's Chorus presents "Rock On, Frontenac!" You will be delighted by this fun mix of songs about our landscape - its changing face and the riches it holds. Trinity United Church on Saturday May 25 at 7:30 pm. Admission is by donation.
Wanted! You! Volunteers are urgently needed to help at the Verona Cattail Festival, which will be held August 10 to 11. Even if you only have a few hours of volunteer time to offer, you are most welcome. There are spots for adult and student volunteers. For further information, contact Doug Lovegrove. 613-374-1442. The next Verona Cattail Festival Meeting will take place on Tuesday, May 21 at the Verona Lion's Club Hall, 7 pm to 9 pm. Everyone is welcome. Share in the excitement!
We are in for a delicious treat. A good old-fashioned melodrama is being served up at the Bell Rock Hall. "The Great Ice Cream Scheme," a play written by Billy St. John, tells the story of the kind-hearted hero Pop Sicle and cold-hearted villain I.C. Custard and their quest for the best ice cream in town. Audience members won't be in any doubt as to who to boo or clap for. There's plenty of intrigue, adventures, laughs and even a dose of romance. There will be three "Dinner Theatre" performances on Friday, June 7, Saturday, June 8 and Saturday, June 15. 7 pm. Tickets are $20. There will also be a Dessert Matinee on Sunday, June 16. 2:30 pm. Tickets $ 12. Tickets are available at Verona Drug Mart, Local Family Farms, Verona Hardware and Asselstine Hardware.
Bell Rock Hall is getting new chairs for the hall (courtesy of a grant from SFDC) and would like to know if anybody out there could use their old wooden chairs. They are happy to give them away rather than seeing them discarded in a landfill. Contact Bob Brown 613-374- 2344.
Debbie Lingen
For more information about Verona, Ontario please contact:
Debbie Lingen
debbie@lingens.com
613-374-2091