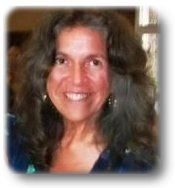 Verona News
by Debbie Lingen
debbie@lingens.com

Previous Verona News Column Issues
Published May 23, 2013
The Community Caring Center in Hartington is having their annual Spring Garage Sale on Saturday, May 25, from 10 am to 2 pm. Toys, clothing, household and gift items. Proceeds are donated to local charities.
The Frontenac Women's Chorus presents "Rock On, Frontenac!" Betty Wagner, director of the chorus, tells us more about the Frontenac Women's Chorus. The chorus is finishing its 16th season this spring. It was started by Jennifer Bennett and a group of South Frontenac friends who love to sing and make music. They wanted to provide an opportunity for area women to join in a supportive, social music learning experience. Their repertoire has expanded and includes music from all periods: traditional, modern, classical, folk, show tunes and jazz. They try to perform works by local people. This Saturday, May 25, they are doing a benefit concert, "Rock On, Frontenac!" It will be a fun mix of songs about our landscape, its changing face and the riches it holds, featuring Val Hamilton on percussion and saxophone, and Walt Freeman with bagpipes as guests. Trinity United Church, 7:30 pm. Free will offering.
Now is your chance to be a star at Bell Rock Hall! Steve and Penny Lloyd are hosting a fun evening of KARAOKE in Bellrock. Funds raised support the Bell Rock Hall. Treats after the performances. Saturday, May 25, 7:30 pm. Freewill offering. www.bellrockhall.ca
The First Verona Girl Guides were busy this weekend. On Saturday, May 18 the Girl Guides assembled at McMullen Beach and tackled the task of cleaning up all the debris and leaves that accumulated in the park. Verona Rona Hardware donated garbage bags for the cleanup. Morganne Edmison, leader of the troop, told us it has been an exciting year for the guides. They made a video, which is on YouTube. They created the video to encourage and help young women out there to help fight against bullying. You can view the video at www.youtube.com/watch?v=sVuksnMdZ1o
Verona's very own, Jan Miller, has great news. Her book has been published. Jan chronicles a story of hope and resilience for those facing chronic or difficult diagnoses in her new nonfiction, "Dear George: Insights Into Healing Relationships" . "Dear George" recounts Miller's own personal journey of healing chronic pain and what she learned along the way that helped her deal with her daughter healing cancer. I purchased the book for my Android and it is a fascinating read.
Registration for Swim and Day Camp Programs at McMullen Beach in Verona will be held at the Princess Anne Community Center in Hartington on Thursday, May 30 from 6 PM to 8 PM and Saturday, June 8 from 9 AM to 1 PM.
Don't forget to get your tickets for the play "The Great Ice Cream Scheme," at Bell Rock Hall. Three "Dinner Theatre" performances on Friday, June 7, Saturday, June 8 and Saturday, June 15. 7 pm. Tickets are $20. Dessert Matinee on Sunday, June 16. 2:30 pm. Tickets $ 12. Tickets at Verona Drug Mart, Local Family Farms, Verona Hardware and Asselstine Hardware.
Happy Birthday wishes to Joan Goodwin who is celebrating her 60th birthday.
Debbie Lingen
For more information about Verona, Ontario please contact:
Debbie Lingen
debbie@lingens.com
613-374-2091