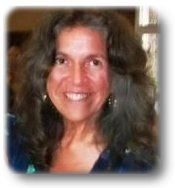 Verona News
by Debbie Lingen
debbie@lingens.com

Previous Verona News Column Issues
Published May 30, 2013
I have been bitten by the acting bug. Nothing serious, the only side effects are a great deal of fun and lots of laughs. I have a lovely itty bitty role in the melodrama "The Great Ice Cream Scheme," that will be playing at the BellRock Schoolhouse Theatre, BellRock Hall. It is a delightful play that will keep you in stitches. The comedic timing of veteran actors, Connie Shibley and Dick Miller is brilliant as they take on the roles of the villains Parfait Deluxe and I C Custard. The performances by the other cast members, as they foil the villains, are outstanding and will provide the audience with a wonderfully entertaining evening. Come out and enjoy an evening of fun and laughter. Three "Dinner Theatre" performances on Friday, June 7, Saturday, June 8 and Saturday, June 15 starting at 6 pm. Tickets are $20. Dessert Matinee on Sunday, June 16. 2:30 pm. Tickets $ 12. Tickets at Verona Drug Mart, Local Family Farms, Verona Hardware and Asselstine Hardware. For more info on the play and the actors log onto www.yourverona.com/bellrock-play.shtml
Three flower barrels are up for adoption at the Verona kiosk. Once again this summer, Main St. Verona is going to be bursting with blooms. All the other barrels have been adopted and these three barrels are the only ones left. Each of these three barrels can be "adopted" by individuals. groups or businesses who will apply their gardening skills while competing for five prizes. Fourth and fifth place will win $50. Third place prize $100, Second place prize $200 and the grand prize will be $300.. For full contest rules log onto www.yourverona.com. If you would like to adopt one of these 3 barrels for this summer's contest call Robin at 613-374-2313.
Frontenac Old Time Music Championships will be holding an Open Mic Fundraiser on Sunday, June 9 at the Verona Lions Hall. Starting at 1p.m. General admission is $5, Under 12 free. All funds raised will go to support Music Programs in local elementary and high schools. Enjoy an afternoon of great country music by some great local talent.
Jan Miller's official book launch is June 8, 1 pm to 4 pm with short readings at 2 pm and 3 pm at Physiotherapy Kingston, 1469 Princess St., Kingston. Book signings will follow at Tiffany Gift Shop in Harrowsmith, on June 12, 7 to 9 pm and then Chapters Book store on June 15, 12 to 3 pm.
Wild parsnip has reared its ugly head again. Verona residents are calling to warn Verona to be on the lookout for this noxious plant. For full details and pictures log onto www.yourverona.com/misc/parsnips.shtml.
Registration for Swim and Day Camp Programs at McMullen Beach in Verona will be held at the Princess Anne Community Center in Hartington on Thursday, May 30 from 6 PM to 8 PM and Saturday, June 8 from 9 AM to 1 PM.
Debbie Lingen
For more information about Verona, Ontario please contact:
Debbie Lingen
debbie@lingens.com
613-374-2091